'Stop NATO expansion': Newcastle Stop The War group issue strong statement on Ukraine invasion
The Newcastle branch of the British group has released a statement
Watch more of our videos on Shots!
and live on Freeview channel 276
Visit Shots! now
The Newcastle branch of pacifist group Stop the War has demanded an end to NATO expansion in a damning statement on Russia's invasion of Ukraine.
After years of cross-border tensions, today, on Thursday, February 24, Russia started a large scale military attack on Ukraine.
Russia's actions have been condemned by Prime Minister Boris Johnson, who today addressed the nation on the issue.
Newcastle Stop the War has demanded a 'peaceful resolution' to the crisis and has called on the British government to not whip up tension'.
A spokesperson said: "Stop the War demands a peaceful resolution to the crisis.
"We call on Russian troops to be withdrawn, but we are also demanding our government stops sending troops and arms to the region, talking down diplomacy and whipping up tension.
"We also demanding an end to the NATO expansion that has done so much to stoke this crisis and a lowering of tension through nuclear arms reduction, other arms control measures and a return to the Minsk accords and a withdrawal of British troops and arms from the region."
The group has also confirmed it will be organising a meeting on the situation soon and has called on anyone in Newcastle wanting to oppose the intervention to get involved.
Stop the War is an British group that was founded in 2001 after the 9/11 attacks when President George W. Bush announced a 'war on terror'.
The group work towards pacifism and was once chaired by former Labour leader Jeremy Corbyn.
In today's address to the UK, the Prime Minister did not rule out military intervention, saying it would come 'eventually'.
Mr Johnson said: "Ukraine is a country that for decades has enjoyed freedom and democracy and the right to choose its own destiny.
"We and the world cannot allow that freedom just to be snuffed out.
"We cannot and will not just look away ...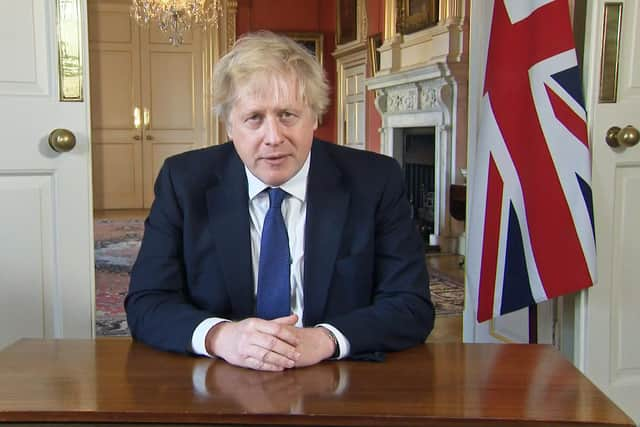 "Today, in concert with our allies, we will agree a massive package of economic sanctions designed in time to hobble the Russian economy.
"And to that end, we must also collectively cease the dependence on Russian oil and gas that for too long has given Putin his grip on western politics.
"Our mission is clear; diplomatically politically, economically, and eventually, military, this hideous and barbaric venture of Vladimir Putin must end in failure."