'Strong indications' Vladimir Putin supplied missile that downed MH17, killing Newcastle United fans
The Hague were shown evidence that suggested "strong indications" that Vladimir Putin supplied the missile that hit MH17.
Watch more of our videos on Shots!
and live on Freeview channel 276
Visit Shots! now
It is believed that Russian President Vladimir Putin supplied the missile that downed flight MH17 in 2014, killing Newcastle United fans John Alder and Liam Sweeney.
International investigators have unveiled new evidence that Mr Putin decided to provide the missile that hit the plane over Ukraine and killed 300 people to Moscow-backed separatists.
There is no suggestion that Mr Putin ordered that the MH17 flight be shot down.
The tragedy is one that touched Newcastle hearts with Magpies fans Alder, 63, and Sweeney, 28, losing their lives. The duo are regularly remembered and mourned by Newcastle United.
No further crinimal proceedings 'bitter disappointment'
In November, a Dutch court found two Russian men and a Ukrainian guilty of murder in absentia for their part in shooting the flight. Today, prosecutors say that all leads have been exhausted and that no further criminal proceedings are possible. Dutch Prime Minister Mark Rutte labelled the news "bitter disappointment".
None of the suspects appeared at the trial and it is unclear whether those found guilty of multiple murders in their absence will ever serve their sentences, reports say.
MH17 was flying from Amsterdam to Kuala Lumpur when the Boeing 777 was shot by the Russian-made surface-to-air missile on July 17, 2014, as part of the conflict between Ukrainian forces and pro-Russia rebels.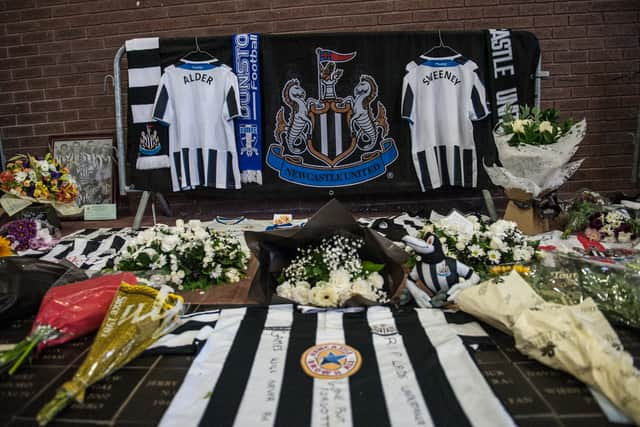 Evidence studied at The Hague on Wednesday saw the closest links so far between the Russian President and the weapons that downed MH17.
The Hague played Vladimir Putin's recorded converations
Prosecutors described phone calls between "high-ranking Russian government officials" and leaders of the breakaway region that had been intercepted. The calls suggest that Mr Putin had to approve the supply of weapons to separatists.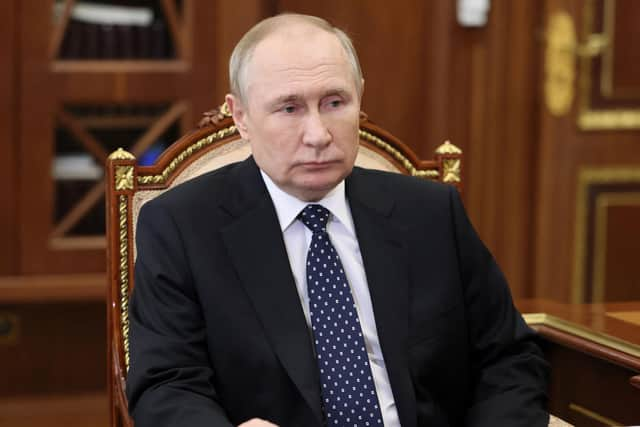 The Hague also played a conversation between Mr Putin and the Russian-appointed chief administrator of Ukraine's Luhansk province. During the recorded call, the two talked about military situations.
The Dutch Public Prosecution Service released a statement on its website. It said: "The indications for close ties between the leadership of the Donetsk People's Republic and Russian government officials raises questions about their involvement in the deployment of the missile."
The weapon came from the Russian military's 53rd Anti-Aircraft Missile Brigade in Kursk, but could not be traced to specific soldiers who fired it at MH17.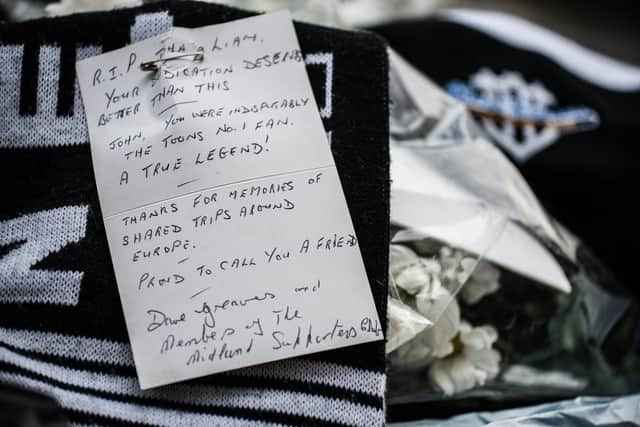 Tributes to John Alder and Liam Sweeney
The two Newcastle United fans who died in the tragedy were travelling to New Zealand to watch the side play during the summer pre-season. They were remembered with moving displays at St. James' Park and silences before matches.
In 2014, Club managing director Lee Charnley said: "Our thoughts and our primary concern since the tragic events of July 17 have been focused on supporting the families of John and Liam in any way we can and paying tribute to the two.
"It was very important for us not just to remember Liam and John at our opening game, but in the years to come, to reflect their dedication and support for the club."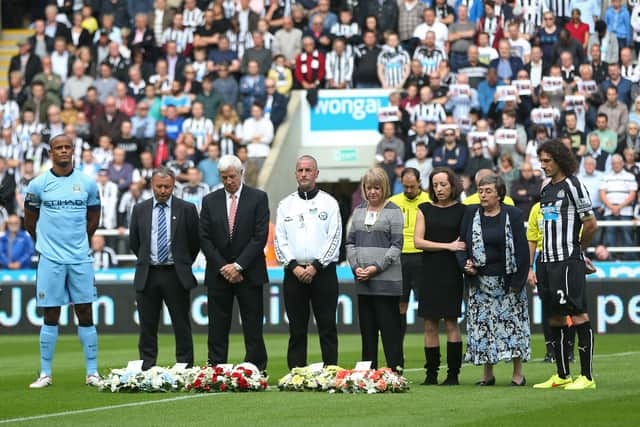 John had missed just one of Newcastle's matches home and away in 40 years and was the first member of the Platinum Club. Shortly after his death, his sister, Joyce Robbins, said: "My brother was an extremely private man and he would have been so uncomfortable with all the publicity about him in the last year. The last year has been a rollercoaster, really. It's difficult to explain. Sometimes I've felt like we were living someone else's life.
"We've had so much to do and become so involved with John's life, even though he wasn't here, that it's been like walking in his shoes. We became his representative. It's been very difficult, and extremely painful at times, but we've had fantastic support from so many people."
In 2014, Liam Sweeney's father Barry told Good Morning Britain: "'Without going into politics because I think the Government have to sort that out, I just want them basically to bring the 298 people who need to be brought home for this to close.
"I have seen a little bit of the news, I try to stop watching it only because it is upsetting, especially when you see body bags but I'm hoping Liam is in one of those because I don't want him to be lying there somewhere where there's nobody there to give him a good cuddle, you know."