Soft play areas can be the perfect place to take your child to keep them entertained for hours.
There are plenty of soft play areas dotted around Newcastle and surrounding areas of the North East, but did you know that there is one located in Eldon Square?
Located on the upper level of Grey's Quarter, Newcastle's top shopping and leisure destination has a whole floor dedicated to a soft play area, as well as a bowling alley and karaoke room - available for both children and adult use.
The play area, which is named Jungle Jacks, boasts a variety of climbing frames, slides, trampolines, a ball pit, sports area and an area for children aged two and under. The facility has tables and chairs for parents to sit at to watch or eat with their children. The soft play serves drinks, snacks and hot meals as part of their Gorilla Menu.
The soft play can be booked for parties, which is priced at £10 per head. This price includes an hour of soft play and food. The karaoke room can be booked at an additional charge, as part of a children's birthday party or a separate event.
The soft play is said to be suitable for babies, toddlers and children up to eight years old. Prices start at only £2 for under twos and £5.50 for children aged three and over.
Jungle Jack soft play is open from 10am to 5pm, and the Gorilla Bar and Bowling is open from 12pm until 9pm, with the website stating that it is open later on the weekends.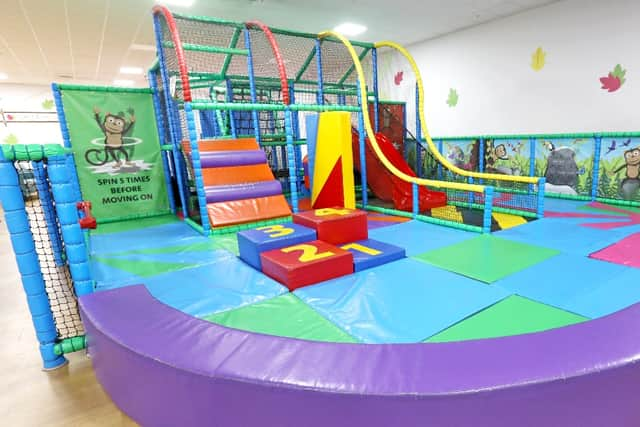 For more information on Jungle Jack's soft play, Gorilla Bar and Bowling and the karaoke room and how to book, please visit here.