It seems the UK once again has meat on their mind as Mr Salt Bae himself once again captures the attention of the nation.
Chef Nusret Gökçe, who made a name for himself thanks to a viral video of him seasoning steak in 2018, this week opened his latest venture.
The Nusr-Et Steakhouse is now operating at The Park Tower Knightsbridge hotel in London.
Steak fans may lament that the restaurant is a long way from Newcastle but, with prices for a single steak reaching up to £250, desires for a trip to the capital might not last too long.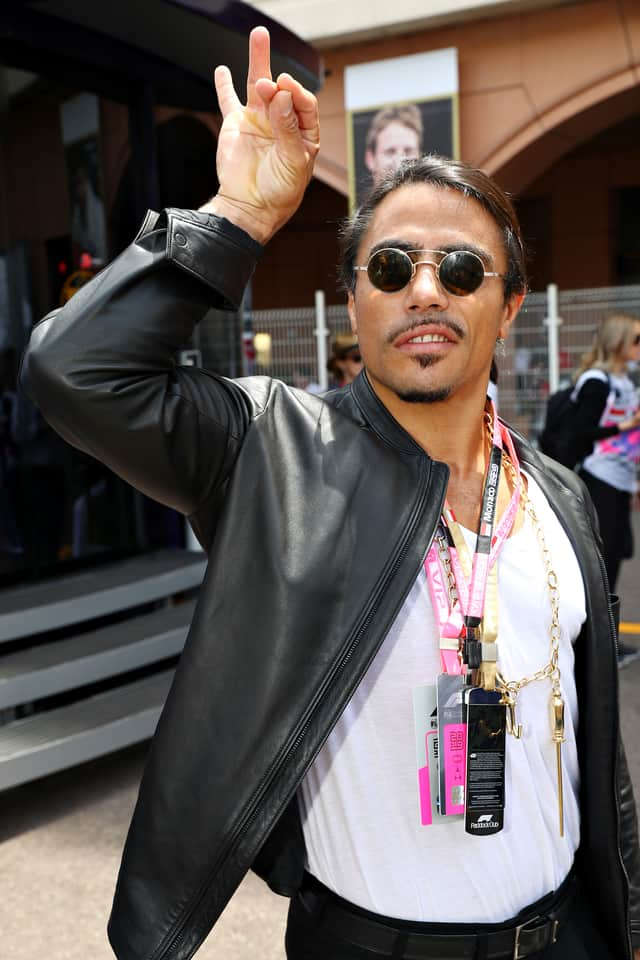 Instead, you might be better off looking closer to home with some fantastic steak restaurants on Tyneside.
Newcastle World casts an eye over 5 of the best around.
Tomahawk Steakhouse
95 Quayside, Newcastle upon Tyne NE1 3DH
Newcastle's Tomahawk Steakhouse takes prime position right on the Quayside.
The restaurant specialises in Himalayan salt dry-aged steaks, Yorkshire Wagyu and other locally sourced produce.
It's got an average rating of four stars on TripAdvisor and is part of a well-respected UK chain.
Miller & Carter, Gosforth Park
White House Drive, Killingworth, Newcastle upon Tyne NE12 7EZ
There are two Miller & Carter restaurants to choose from in Newcastle, with the flagship business in the town centre.
However, it's the Gosforth Park restaurant that has been wowing customers in recent times.
The steak hotspot averages four and a half stars on TripAdvisor and you'll struggle to find a negative review left in recent months.
Rio Brazilian Steakhouse
61 Osborne Road, Newcastle upon Tyne NE2 2AN
If you're going to try just one steakhouse in Newcastle, it has to be Rio's in Jesmond.
The restaurant has won awards for its customer satisfaction and the all you can eat formula is always a surefire winner.
Marco Pierre White Steakhouse Bar & Grill
2-8 Fenkle Street, Newcastle upon Tyne NE1 5XN
When a famous chef has their name on a restaurant, there's always extra pressure on staff to perform.
The Marco Pierre White Steakhouse finds itself bang splat in the centre of Newcastle, close to the central station.
The restaurant claims it's "all about the experience – the buzz, the unique atmosphere, and enjoying the company of friends", so you can expect more than just food here.
Porterhouse Butcher and Grill
Northumberland Street Fenwick Food Hall, NE99 1AR
The Porterhouse Butcher and Grill is a good option for those fancying something different to the usual steak restaurant.
Porterhouse is actually located in Newcastle's Fenwick, rather than having a place of its own.
The restaurant takes a special focus on involving customers in how the meat is sourced, with butcher chefs full of all the information you could ever want to know about what's on your plate.