The Hairy Bikers star Si King has opened up on the 'moral obligation' his band hand to change their name following the recent Russian invasion of Ukraine.
When not cooking or presenting, the celeb enjoys playing music alongside mates from the North East.
Formerly, Si was a member of the band Little Moscow.
However, ahead of opening next weekend's Souled Out Festival in Sunderland, the Hairy Biker spoke to NewcastleWorld about having to rebrand.
He said: "We are now The King Cush Band.
"Little Moscow are no more because when Russia decided to invade Ukraine our moral standing was such that we could not continue with the name, so we're now The King Cush Band.
"It was the name we hated the least!
"It's new beginnings for us and we've got a new line-up with a full brass section.
"It's mostly all our own material, but it's material you want to dance to.
"We're not ashamed of the heritage of the name where it comes from by any stretch of the imagination, because that was all very important to us coming from mining communities particularly.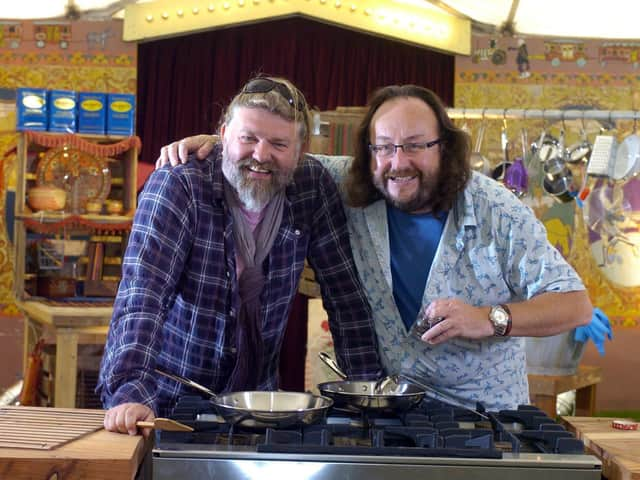 "We couldn't carry on with the name with all that was going on."
Si is from Kibblesworth and the band's former name of Little Moscow nodded to the term often given to mining villages.
Fans can catch Si and the newly named King Cush Band at the Souled Out Festival in Sunderland from Friday, June 10 to Sunday, June 12.
Speaking about what to expect, Si said: "It's about celebrating the redevelopment of Sunderland city centre.
It's about great food, great music, great people and great booze all in one place.
It's about music and food that feeds the soul.
"We've got some great DJs, some of the best bands in the North East playing and it'll be an absolute scream of a weekend."