'The magic is the community': What makes Christmas Day at Gateshead parkrun so special
The North East is blessed with a fantastic parkrun community and Christmas Day at Saltwell Park is always an example of that at its best.
Watch more of our videos on Shots!
and live on Freeview channel 276
Visit Shots! now
Every Saturday morning, thousands of people across the North East wake up and make their way to a parkrun. For many, the free weekly timed event is much more than a workout - it's a community that can change lives.
Each year, as well as the Saturday runs, it has become a tradition for parkrun events to put on extra events on Christmas Day. With presents opened and breakfast in the belly, runners and walkers make their way to a local event for 9 am sharp.
Santa hats are donned, special dress encouraged and no matter whether participants blast round in 15 minutes or stroll the course in an hour, the weekly shared community spirit of achievement reaches new festive levels.
This year is a rarity for parkrun events, with Christmas Eve landing on a Saturday (the usual parkrun day) and Christmas Day coming on a Sunday. It means that, if events do want to hold a parkrun on December 25, there will be back-to-back parkruns.
That requires even more from the selfless volunteers who make it happen, but a number of parkrun events in the region are making it happen. One of those is Gateshead parkrun at Saltwell Park - where a Christmas Day event has become a mainstay in the North East Chistmas calendar.
We speak to Run Director Hilary about what to expect from this year's event.
Q: Some events are holding a Christmas Day parkrun this year, and others aren't. Why was Gateshead parkrun so determined to go ahead?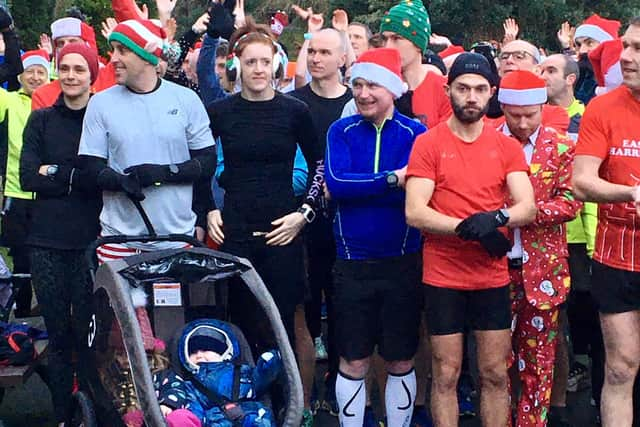 A: Obviously, it's everyone's choice whether to organise a Christmas day parkrun or not (there's no pressure from parkrun as an organisation) but at Gateshead, after 11 years, it's become quite a tradition to have a Christmas Day parkrun and the community are happy to pull together to make it happen. We very rarely lack enough volunteers to put on a run and Christmas Day is no exception. People want to be a part of it, whether that's running, walking or volunteering.
It's a great way to start off the festivities. But more importantly than all of that, we do it because we're aware that for some, it's their only celebration over Christmas and can be their only contact with people on Christmas day so for that reason alone, we would never not have a Christmas Day parkrun.
Q: How many volunteers does it take to make Gatshead parkrun happen, and how appreciated are their efforts?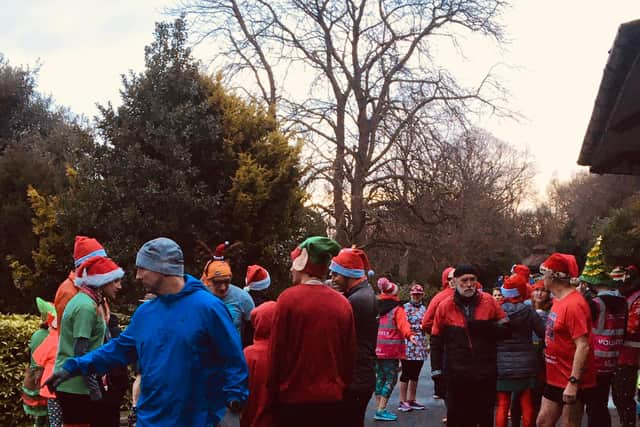 A: It takes around 16 volunteers to have every role 'manned' but we can manage with a few fewer and are always happy to accept more. The tail walker and event day course checker are roles that are a legal requirement to fill.
Parkrun as an organisation is always appreciative of the efforts of volunteers and within the whole parkrun structure, there is the opportunity to early volunteer points in order to gain a t-shirt indicating your volunteer milestone.
As a local parkrun, we have five regular teams each with its own run director. This means we can always cover the crucial roles of timekeeping, barcode scanning and finish token distributor but it also leaves room for other volunteers to marshal or to give extra support in those finish line roles, making it fully inclusive and we never refuse a volunteer – the roster is never full!
Each run director always ensures that volunteers are thanked on the day of a run and on social media. There is never any animosity if volunteers have to bow out at the last minute – life happens! – and as a community, there is always someone who will help out and step in to help. We also have lots of Duke of Edinburgh volunteers who help us out and we love having them with us. They pick up things very quickly and they're an asset to our parkrun community.
Q: For people who aren't parkrun lovers, can you explain the magic and appeal behind a Christmas Day parkrun?
A: The magic of a Christmas day parkrun is partially due to the fact that we actually stage the event on Christmas Day in the first place – new parkrunners are often surprised by this and the joy of seeing friends for a fun event, with fancy dress just enhances our already well-established community spirit. The magic IS the community. The run is simply a vehicle for community spirit at its best … supporting everyone, making new friends, volunteering – it's all part of that magic, but the Santa hats and elf costumes definitely add to the magic.
Q: What makes the Saltwell Park course so great?
A: Gateshead parkrun is a great course because it has a bit of everything: a lake, hills, flats, twists and turns and in the incredibly scenic setting of Saltwell Park. Tourists from around the country often say that we are in their top three parkruns. And of course, if you can manage Gateshead parkrun with its long hills, you can then go to a flatter course and achieve a PB!
Q: For anyone perhaps thinking of coming down to Gateshead parkrun on Christmas Day, what would you say to convince them to come along?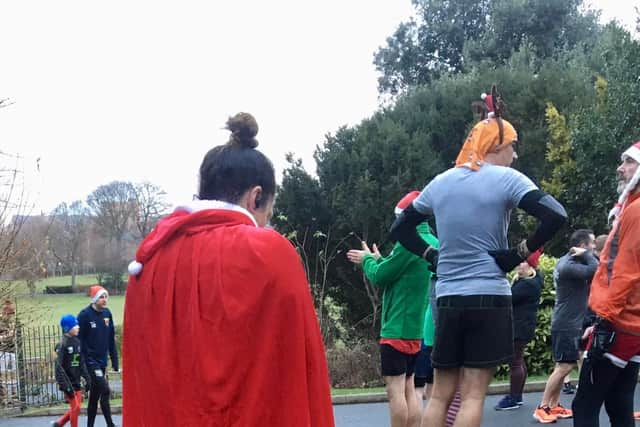 A: The only thing I could say to anyone who is thinking of coming along is just to do it because your life will never be the same again. It'll be the start of new friendships, fitness and a totally new perspective on life. We're all here to help you take your first steps so just come along.