As the nation prepares for the funeral of Queen Elizabeth II on Monday, thousands of people from across the UK are making plans to head to the nation's capital city to be a part of the day.
London North East Railway (LNER) are running trains between Newcastle and London throughout the weekend in addition to a series of services on Monday, September 19 from the North East which will allow mourners to get to London in time for the funeral which starts at 11am.
The train service, which took over Virgin Trains' contract on the East Coast Main Line between Edinburgh and London, is running four services which will get into London before 10am, leaving time for travellers to join the crowds across the capital with plenty of time before the ceremony.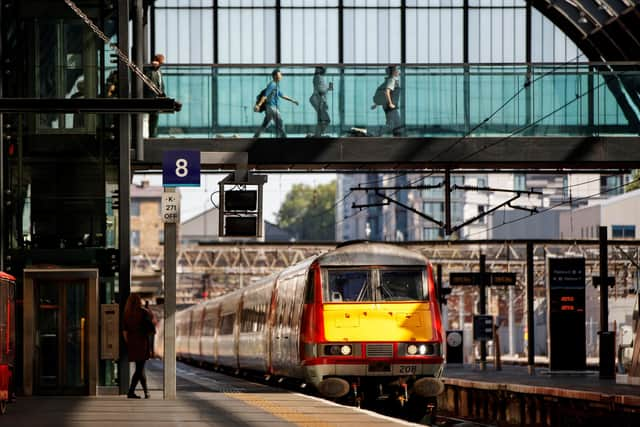 These services will leave at 4:45am, 5:26am, 5:59am and 6:30am and will arrive at London's Kings Cross Station at 8:09am, 8:40am, 9:09am and 9:36am respectively.
At the time of writing, Advance Single tickets for each of these services can be bought for £76, although these may change depending on demand and accessibility.
Return services are also running throughout the day for those wanting to return on the same day with services running every 30 minutes from Kings Cross throughout the afternoon and into the evening. Limited tickets are available with the cheapest options matching the £76 price tag for the trip south.
LNER are also running regular services on Saturday, September 17 and Sunday, September 18 with southbound tickets starting at £57.90 at the time of writing.
LNER have warned customers that anyone wishing to find a seat on their trains over the weekend should make a seat reservation as services are expected to be very busy.
The train company also have a train at Kings Cross station to act as an overnight waiting area for those without hotels across the weekend.
The company have also said that shops in Newcastle Central Station will remain closed for parts of the day. The Greggs in the station will remain closed all day while the Sainsburys will be closed until 5pm.