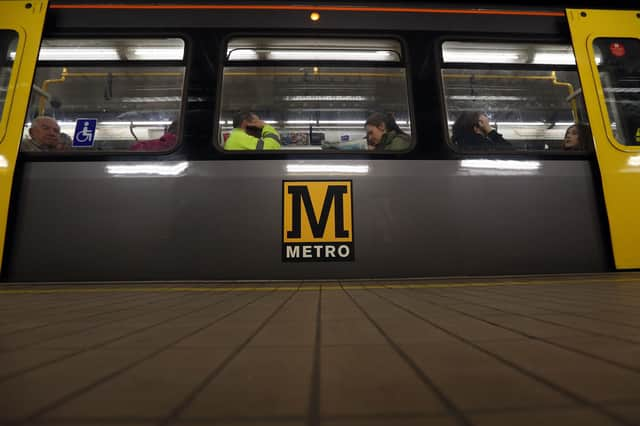 Young adults will be able to save more money on the Metro every day with a new scheme.
Tyne and Wear Metro announced the new version of the Pop Card on Wednesday, September 23.
The card is available now for all Metro users between the ages of 19 and 21 years old in the travel company's latest efforts to get people out and about again.
The scheme offers travellers the chance to save up to 30% off the price of normal fares with daily caps on travel too.
A single ticket for a trip in Zone A will cost cardholders just £1.10, instead of the usual £2.10 price.
An all zone single will be £2.30, compared with the usual £3.70.
For people in those age ranges making multiple trips every day, there are even greater savings to be made on the day cap prices.
19 to 21-year-olds can benefit from unlimited travel in Zone A on a single day with the Pop Card capped at £1.90.
For all zones, the cap will be £3.40.
How do I get a Pop Card?
You can get a Pop 19-21 card online via the Tyne and Wear Metro website - you'll just need a valid proof of age such as a driving licence or passport.
Money can then be put on the account online and then loaded onto the card at any Metro station validator, gate or ticket machine.
Alternatively, money can be added at any Metro season ticket machine.
How much does it cost?
The Pop 19-21 card is free to get.
However, it must be loaded with a minimum £10 of credit when first purchased.