The Tyne Tunnel was making an average of £20,500 every month from surplus payments made by cash at toll booths before the recent cashless change.
It costs motorists £1.90 to cross the river via the tunnel and, up until earlier this month, that fee could be paid with cash.
With no change being given by the toll booths, drivers would often choose to pay £2 to use the tunnel, rather than fishing around to find the exact 90 pence.
After a Freedom of Information request by NewcastleWorld.com, it has emerged that the tunnel generated an eye-watering revenue of £20,500 per month just from those surplus payments.
That 12-month average added up to a total of £266,512 since October 2020.
At its peak, in November 2020, £23,197 was made from surplus payments.
The month with the lowest sum generated was March 2021, when £16,147 was made.
Ever since Monday, November 8 the Tyne Tunnel has run on a new cashless system.
Motorists must now pay in advance of their travel, or by midnight the day after completing their trip.
The tunnel cited time-saving and environmental reasons as being at the heart of the cashless move.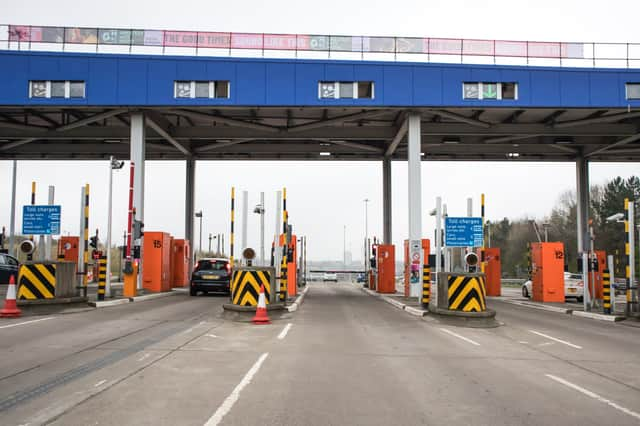 The North East Combined Authority owns the infrastructure of the Tyne Tunnel.
The Tyne Tunnel says it collects tolls to pay for the tunnel's construction, which was self-funded when constructed.
The website states: "As a private road it is vital that tolls continue to be collected to cover the costs to pay for the operation and maintenance of the tunnels."