Tyne Tunnel respond to public complaints by making major change
Tyne Tunnel operators have listened to the public and made the much wanted change
Watch more of our videos on Shots!
and live on Freeview channel 276
Visit Shots! now
Tyne Tunnel operators TT2 have welcomed the long-awaited arrival of fixed road signage signalling to the busy river crossing.
The Tunnel's move to a cashless open-road-tolling system is now complete after the final works were finished.
The permanent blue signs inform drivers that the Tyne Tunnel is a toll road and the crossing fee, normally £1.90, must be paid by midnight the next day.
The Tunnel saw greater initial compliance than other similar models in Dartford and Merseyside, but confusion and erroneous fines were still common.
Some users online blasted the temporary signs as 'not adequate' and 'rubbish' at the time. An independent watchdog was then appointed to look into the Tyne Tunnel's running, a full report from which is due next month.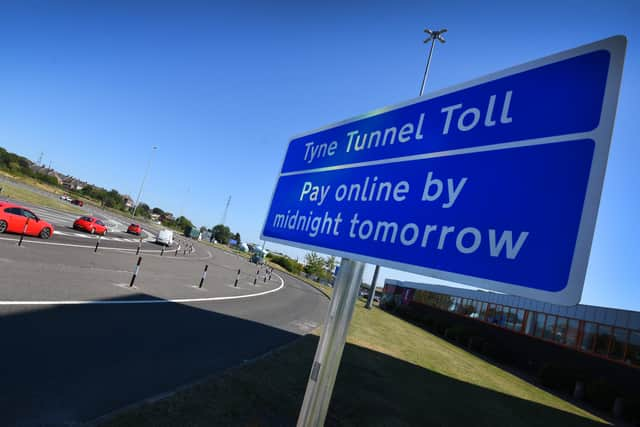 In March, Chief Executive at TT2, Philip Smith, told NewcastleWorld: "Currently we have temporary yellow signs as mandated by law in roadworks and we have ensured that every customer on every route sees at least two 'pay by midnight' signs and two 'payment option details' signs as a minimum - on some routes, for example A19 northbound, there are actually eight signs.
"Our team carry out daily checks on the signs and we also record videos as a record of signage that is in place.
"We have worked with local authority highways officers and the DfT to design the best signage scheme we can – and have enhanced it further by using the large advertising screens at the entrances to each of the tunnels."
Those signs have now been replaced by the permanent blue panels which drivers will see when using the Tyne Tunnel.
Despite problems, TT2 report that the number of vehicles using the road is now at a record level.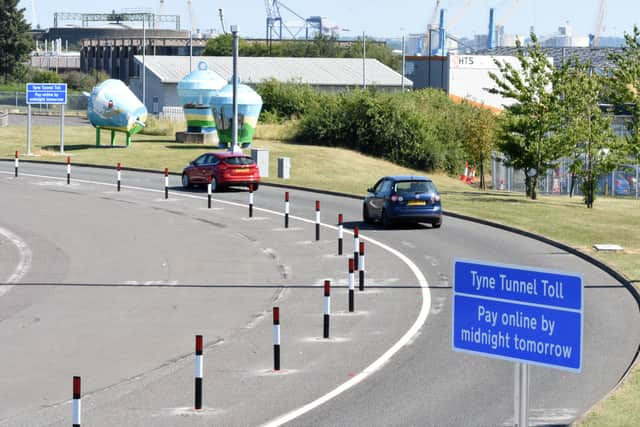 July 2022 was the busiest month in the toll road's 55-year history, with just under 1.6 million vehicles passing through - a record 62,500 used the Tunnel on Friday, July 15.
Operators also report that journey times and CO2 emissions have also been slashed.
Mr Smith said: "By removing the toll booths, we have been able to shave valuable time off journeys which is all the more important now that we are experiencing record levels of vehicles passing through. Open-road-tolling is helping us keep queues as short as possible during peak times.
"The fact that traffic levels have remained broadly the same on other regional road hotspots, yet the Tyne Tunnels traffic is rising, is testament to the success of the switch to open-road-tolling. The tunnels have become more popular because journeys are quicker, smoother and the expanded range of payment options has increased convenience for many drivers.
"There is now also less congestion, reduced emissions and better local air quality which are some of the other key reasons behind the decision to ditch the toll-booths."