Tyneside's Indian hidden gem with a fine dine twist - Raval review
NewcastleWorld was invited to try Raval with its promise of Indian food with a high end twist.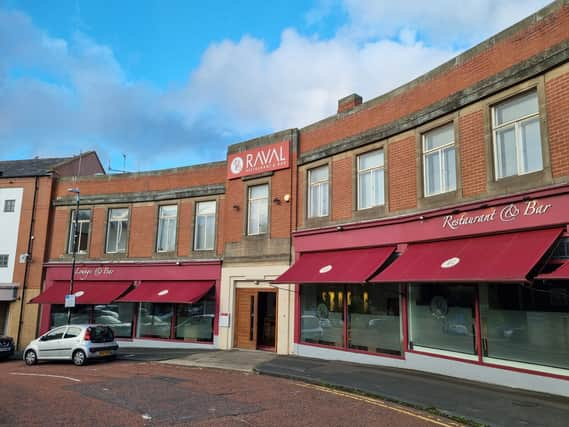 So, I'm no seasoned restaurant critic, nor am I any self-proclaimed expert when it comes to Indian cooking. I do, however, know my way around a poppadom basket. And yes, I'll admit, Peshwari naan may well be my love language.
There aren't many of this city's Indian gems I haven't tried and Newcastle is full of absolute corkers, all within a stone's throw of the city centre. Using that experience, good, bad and indifferent, I'd like to think I can spot a good curry when presented with one - and I have to say, Raval definitely did not miss!
Nestled on the Gateshead side of the Tyne Bridge, tucked away to your left heading from Newcastle, Raval is quite literally one of the region's hidden foodie gems.
So hidden, I'd heard of it, but had never actually seen it or visited. In fact, I didn't know anyone else who had either. That lack of awareness and under-the-radar vibe was not, however, reflected in their food, which was, putting it lightly, off the Richter scale.
Think authentic family food, passed down for generations, combined with a refined, high end type restaurant vibe.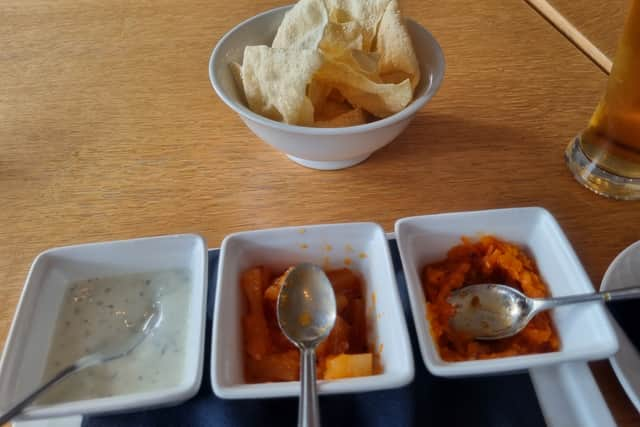 Upon arrival we were greeted at the door and as well as being presented with our menu, drinks and pre-table poppadoms, the conversation with our hosts flowed. It was only then did I realise what a big deal this place actually was. Just because I hadn't seen it, doesn't mean others were in the same boat.
Think of a star who has either played for Newcastle United, visited the city to gig or perform or film, they've likely been hosted by Raval. They don't shout about it, though, that's just not their style.
One thing I've been shouting about since I visited, however, was the dips. Yes, dips.
Poppadoms never have and never will be the star of any show. They're kind of just the opening gambit, the sweet talk at the start of the action. The sauces that accompany are about as predictable as they come. You know the drill. There's a minty offering, likely mango and a pickle, maybe with an onion salad of sorts.
Well, not here. Not likely. No mango in sight. In its place was a spiced pineapple pot, which was absolutely to die for, paired with a minted yogurt, as creamy as they come and also the most unique, spiced grated carrot. They have to be tried to be believed.
'I'm not exactly Mr Adventurous'
Taken to our table, with drinks suitably topped up, we were placed on the second layer of the restaurant, with its views out towards the river.
Next came the starters. Now, I did say I am a bit of a connoisseur, if not an expert, but don't mistake that for being Mr Adventurous. While my fellow dinner went for the Kerala prawn tempura, I did my usual: "onion bhajis, please".
Both were incredible. The bhajis flattened, just how I like them, with plenty of crisp and a warm, spiced goodness inside.
The prawns stole the show, though. The plate was so full of the sizeable, juicy crustaceans it would easily be a 'sharer' - and while my fellow diner tucked through a fair few, a couple did end up on my plate, and I wasn't disappointed.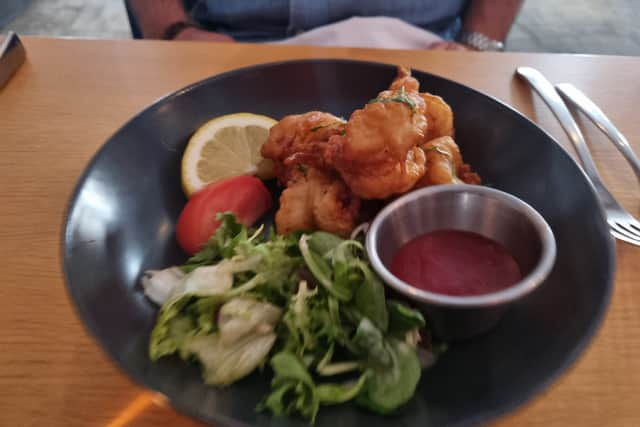 'Hot or not? This was lamb done right'
Another beer down, now time for the main event. I asked for recommendations - one for the spicier palate and one a little less so. We were advised to go for the lamb rogan josh for myself and my fellow diner's eye was caught by the Madras Lamb 'railway' curry. A gwalior naan, basically a peshwari, and a garlic naan came as sides along with a double portioning of rice.
Every bite of it hit the spot.
While a usual rogan can be very tomatoey, too much in many cases given I'm not a huge tomato fan, this one was laced with a rich gravy, dark and smooth, which coated the palate with perfectly 'medium' spiced goodness.
The second lamb dish was a whole different affair. While the very thought induced spice anxiety for myself, my fellow diner is much more accustomed to the dark side of the curry world. It was hoovered down quick-speed, although beads of sweat and a dabbing of the dome were evident. The breads were to die for.
Any meal is only ever as good as its meat - and in both dishes the lamb fell apart when forked. Ten out of ten from me.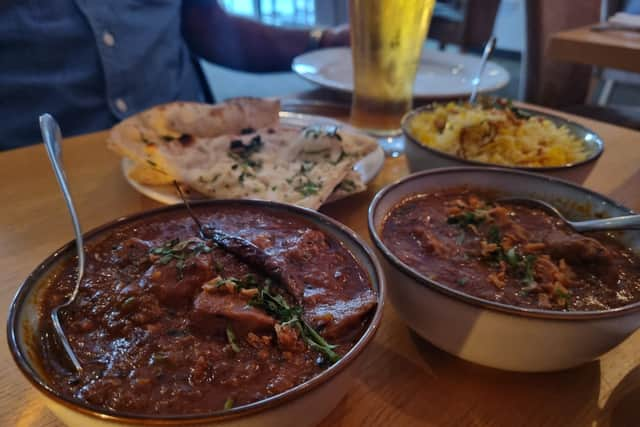 Room for pud? Why not?
We weren't in the mood for pud. Got to say, I never really am in the mood after an Indians, but our waiter insisted. And, to be honest, I am glad he did, it wasn't to be regretted, even if it was a touch belly-bursting after such a generous meal.
Gulab Jamun, an Indian festival classic, is a fried dumpling scented with cardamom and steeped in rose and saffron syrup. Served with a little ice cream, it was the perfect last stanza to culinary masterpiece.
VERDICT
Love Indian with a fine dining touch? Look no further than the low key, high quality Raval, the place you may not know about, but definitely should, on the banks of the River Tyne.