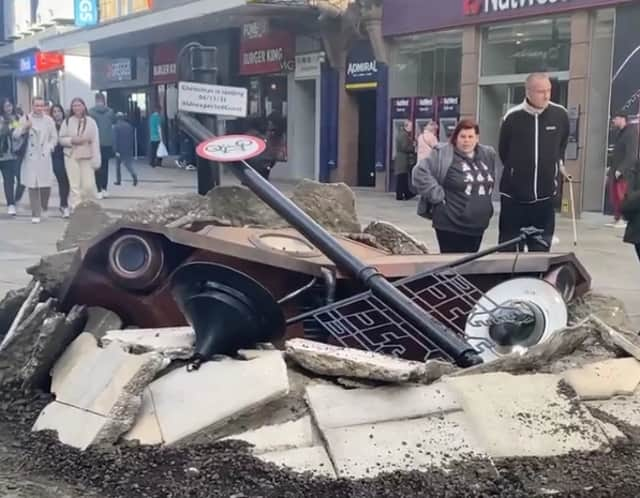 We thought spooky season had finished but there is still something strange afoot on Newcastle's Northumberland Street.
On Tuesday, November 2 a new installation appeared on the central Tyneside street.
It looked as if a large object had smashed into the road and created a mound of rubble in the process.
Exactly what it is remains to be confirmed, but all signs point towards something festive.
A sign by the installation reads: "Christmas is landing. 04//11/21. #UnexpectedGuest."
It seems that the people of Newcastle will receive further clarity over what it could possibly be on Thursday, November 4.