Walrus once seen on a Dutch submarine in Germany arrives in North East England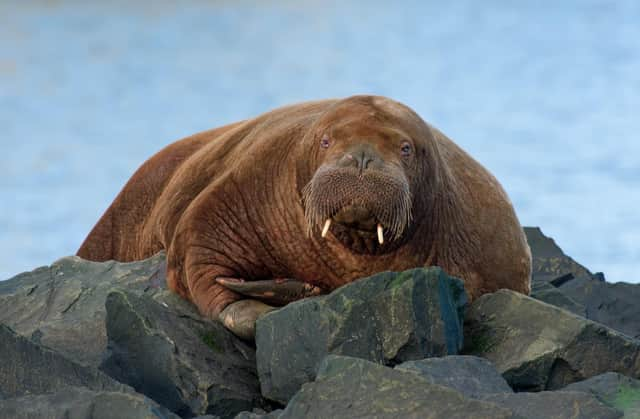 Animal lovers all over the North East were surprised by the appearance of a walrus in Seahouses on Sunday.
NewcastleWorld was able to snag some photos from enthusiasts across the North East who were lucky enough to catch a glimpse of the walrus before it moved on.
Serenity Boats first spotted the walrus sleeping in Seahouses Harbour and posted a video of it to their Facebook page. Since then people have flocked to the scene catching incredible images of the sea mammal.
John Malloy caught this image of the walrus yesterday, covering their eyes from the sun.
The walrus is said to have stayed there for a while, not phased by the many on-lookers it attracted.
We spoke to the administrator of Newbiggin-by-the-Sea Dolphin Watch group.
"After checking her markings we were able to identify her as Freya," said Moira Redhead.
"Freya has been spotted in the Netherlands, and on top of a submarine in Germany.
"If you look at the markings around her nose and flipper they are identical to previous photos we have received," she added.
Walrus are native to Arctic and sub-Arctic areas near the North pole, so this visitor is a rather interesting occurrence.
As of 11pm last night Freya reportedly left Seahouses.
If you have any images or video footage of Freya the walrus in the North East recently please email them to [email protected]