National Fragrance Day 2023: The best celebrity perfumes to give you the ultimate nostalgia hit
National Fragrance Day is here, and it's time to get your hit of nostalgia
Watch more of our videos on Shots!
and live on Freeview channel 276
Visit Shots! now
National Fragrance Day is here giving everyone the chance to get some great discounts on their favourite scents. It's also a chance to get nostalgic about your favourite perfumes.
Celebrity perfumes have always been a strong selling product, and even now some of Gen-Z's favourite's like Billie Eilish are dropping their very own scents. But no one will ever do it like the 'It' girls of the 2000's.
We know that celebrity perfumes are still very much popular, just look at Ariana Grande dominating the market with the likes of Cloud Eau de Parfum which beat Britney Spears and Kim Kardashian by receiving the Women's Popular Fragrance of the Year Award in 2019.
However, celebrity fragrances were all the talk in the late 90's and 2000's. They were the ultimate sign you made it, and were released by superstars like Mariah Carey and Christina Aguilera. Celebs who released perfume's back then were the "OG influencers".
While it's not uncommon to see celebrities serve as the face of many fragrance campaigns now, many forget that they once had their very own best-selling perfumes. Few people will forget dowsing their velour tracksuits in Curious by Britney Spears before going to the shopping centre. While celebrity make-up lines and skincare products are now the front and centre for celeb business centuries, we must never forget those that came before - and maybe purchase a new bottle?
Here's a round up of nostalgic celebrity scents - and whether or not you can still get them. Spoiler Britney is still killing the game.
Top celebrity nostalgic perfumes
Beyonce - Heat
Who wouldn't want to smell like Queen Bey? Beyonce's perfume Heat launched in 2010 and went out to sell a reported $3 million of product within its first month of release. Beyonce's fragrance collection cemented itself in the perfume history books when it was named the Best-selling Celebrity Fragrance Brand Worldwide in 2013.
The perfume has top notes of dragonfruit, lychee and mango; middle notes of blazing Red Fury Orchid, Jasmine and Moroccan Rose Oil; and base notes of sandalwood, Vanilla, Patchouli. It can still be found on Amazon UK.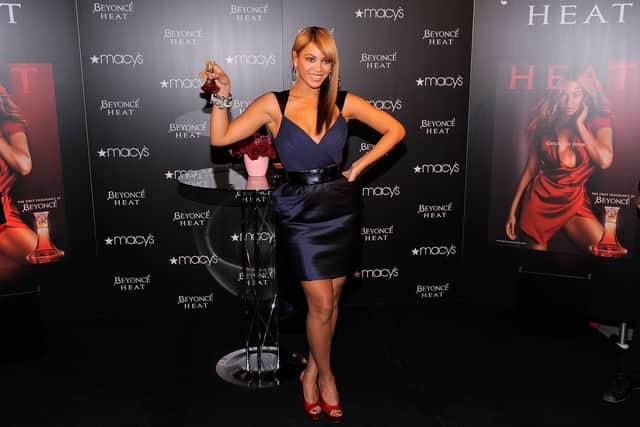 Britney Spears - Curious
If we're talking of celebrity perfumes, Britney Spears will usually be one of the first names to pop to your mind. She broke the mould when she dropped her debut perfume Curious in 2004. The perfume was a #1 seller in department stores and even honoured by the Fragrance Foundation as Best Women's Fragrance in 2005. Curious remains to stay fabulous, as does the Pop Princess that is Ms Spears.
The scent is still available for just £19.99 on The Perfume Shop for a 100ml bottle, and yes it's the same turquoise bottle we all know and love.
Britney Spears - Fantasy and Midnight
Britney Spears was, and continues, to be the queen on celebrity perfumes. Following the success of her debut fragrance perfume she dropped Midnight and Fantasy with just as iconic branding. These scents are still widely available in the likes of Superdrug, Sephora and more - and they're still reasonably well priced at just £19 in Superdrug.
Jennifer Lopez - Glow by JLo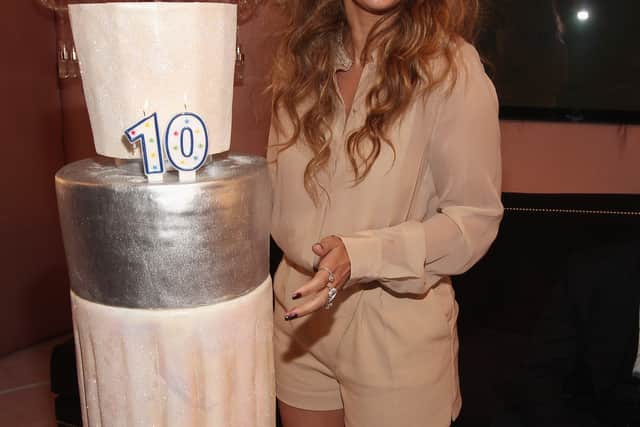 We know Britney Spears is the queen of fragrances, and Elizabeth Taylor was one of the first figures to have her own scent but Jennifer Lopez really jump started the celeb fragrance era with her 2002 release of Glow. After its release came a wave of inspired celebrities began creating their own signature scents.
20 years since its launch, Glow is still a major contributor to JLo's trailblazing success and can still be purchased at The Perfume Shop for under £20.
Naomi Campbell - Private
Naomi Campbell came fashionably late to the game for celebrity fragrances, but she did not disappoint with her 2015 drop with notes of mandarin, roses, orange blossom, tonka bean, vanilla and musk. It's still available in stores like Sephora for as little as £13
Taylor Swift - Wonderstruck
Swift revealed her first fragrance in 2011, and a sequel Wonderstruck Enchanted in 2012. Overall she released five fragrances. Wonderstruck sold well with fans and was the perfect addition to her magical brand. The scent has since been discontinued, and is one we all miss.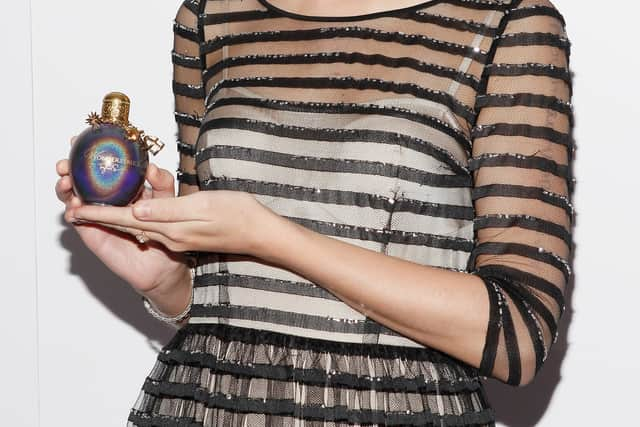 Lady Gaga - Fame
Lady Gaga released a perfume at the height of her career, and did it in true Gaga fashion. Inside the cutting-edge bottle fans will find black liquid that turns invisible when airborne, for both men and women to enjoy. The scent's components involve crushed heart of tiger orchidea with a black veil of incense, pulverised apricot and the combinative essences of saffron and honey drops.
Sarah Jessica Parker - Lovely
Upon its release Sarah Jessica Parker said she wanted to create a signature scent that was "very sexy and yet undeniably classy" for all generations to wear. She released the scent in 2005 and it immediately became a top seller. It can still be purchased on the likes of Amazon UK.
Jessica Simpson - Fancy
Jessica Simpson had her own clothing line, and show brand so it's no surprise that she got in on the fragrance era which went on to become one of the best-selling perfumes. She launched Fancy in 2008, and the vanilla fragrance quickly became a staple.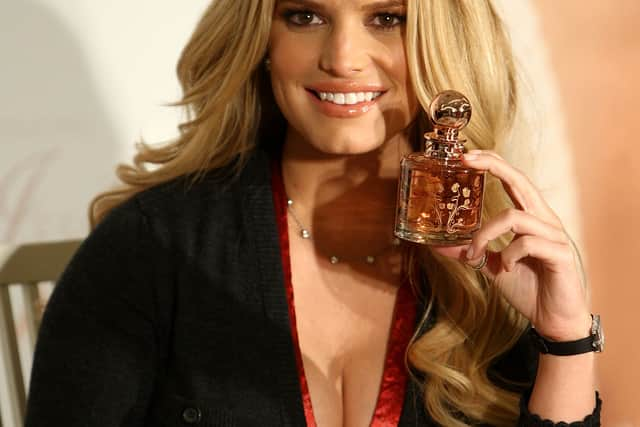 The stunning bottle was and still is the perfect addition to any beauty routine. It can still be purchased at Sephora for £64.99..
Paris Hilton - Can Can
Paris Hilton was the IT girl during Britney Spears reign. The heiress and entrepreneur became known for her fragrance empire which according to Paper Magazine surpassed $2.5 million in sales. Unsurprising, as who wouldn't want to smell like a millionaire?
Can Can can (sorry couldn't resist) still be purchased on Sephora UK and at the time of publishing is on sale from £11.99 to £17.