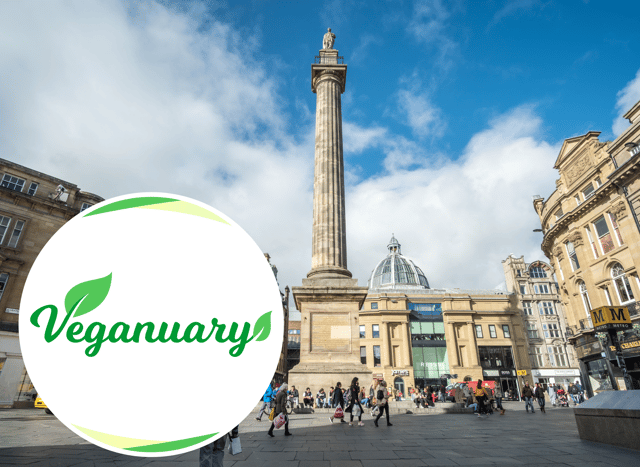 The first year of the month marks Veganuary, an annual challenge to eat vegan-only meals for the month of January.
Newcastle offers a range of Vegan-friendly restaurants, and you can find ten below to kickstart your own Veganuary.
Little Green Social – Goldspink Lane
This Sandyford-based café will be perfect for those wanting a broad range of vegan-friendly foods.
Breakfasts including a vegan full English (with vegan sausages and tofu scramble) for £11 and cinnamon-battered French toast for £9 are on offer.
Lunch is served from 12pm and includes Little Green-specific burgers (£13) and curry (£12) as well as in-store specials and coffee served with oat, soya or coconut milk.
Karma Kitchen – Bigg Market
For those wanting a sit-down, fine-dining experience, Karma Kitchen is just the place for your Veganuary challenge.
With an option for delivery for those stuck at home, the variety of "Karma Curries" on offer should appeal to everyone.
A tarka daal for £6.95 comes with lentils in a rich and mildly spiced sauce while the tofu tikka masala offers marinated pieces of tofu in a mildly spiced, creamy sauce for £7.95.
Junk it Up/Soul Shack – Newcastle City Centre
Veganuary isn't just about healthy eating, there are cheat nights and nowhere is better for that than Soul Shack's Vegan Grill and Junk It Up.
With vegan-friendly kebabs and burgers ranging from £7.55 to £8.25, there's plenty of variety from this fast-food vegan place.
Tea Sutra Teahouse – Leazes Park Road
Homemade cakes, lunch and snakes with an emphasis on flavourful tea offers dining and delivery options from Tea Sutra Teahouse.
Freshly made chai with soya milk is sold by the pot for one (or two) at a time, with plenty of vegan sweet treats to go along with it.
Super Natural Café - Grainger Street
Veganuary (and January in general) is the perfect time to sit down in a nice social space for a warm coffee or cup of tea. Super Natural Café is the perfect place for that.
With a variety of vegan-friendly food and drinks, it'll be perfect for those participating in Veganuary, with creamy lentil and chickpea dhal curry from £10.75 and falafel and hummus wraps from £7.
SnackWallah – Grainger Market
Those participating in Veganuary may like a walk through the city centre and a bite to eat from Indian street food place, SnackWallah.
A curry of the day for £5 along with bhaji wraps and samosa chaat for £4 each will offer plenty of options for those wandering through Grainger Market.
The Ship Inn – Stepney Bank
A pint and some Veganuary-friendly food will be right up the street of those who like to wash their food down with a fine ale or glass of red.
With a vegan menu, The Ship Inn at Stepney Bank offers a social space with books and games, as well as some vegan twists on pub classics.
Veganatomy – Hillgates Quay
An idyllic setting right on the Quayside, Veganatomy offers up Asian fusion food, graze boxes and vegan sushi.
Anyone taking a trip down the Quay this Veganuary will no doubt want to check this location out, and take in the Tyne Bridge while they chow down on some classic-made fusion food.
Vegano – Blandford Square
Dine in or collect orders from Vegano in Blandford Square, a place that serves customers all the way through the day with classic pasta dishes and kebabs with that vegan-friendly twist.
Arribiata from £12 with a choice of penne or spaghetti, as well as marinara pizza for £10.