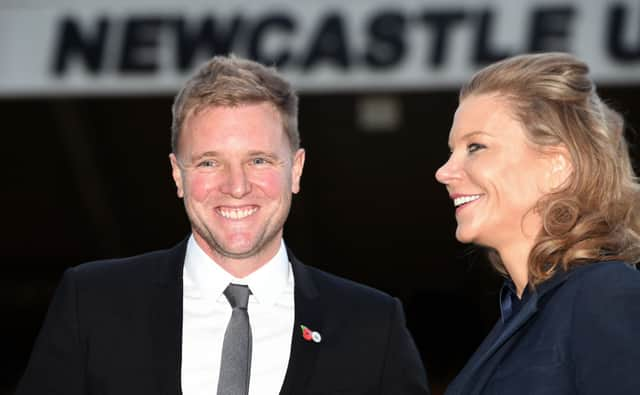 Newcastle United co-owner Amanda Staveley has revealed she spoke to new head coach Eddie Howe BEFORE buying the football club.
Howe was part of a stringent interview process to take over the reins after Steve Bruce and interim manager Graeme Jones, which had, at one point, seen Unai Emery approached for the role.
However, after the Spaniard backed out of talks, United then turned their attentions to former Bournemouth man Howe.
Staveley has spoken to NUFC TV today and opened up on conversations with Howe, prior to being handed the keys by Mike Ashley.
"We are PIF, are a particularly process driven organisation. And one thing we've learned in football is that things move incredibly quickly," she said explaining the decision-making process in the near three-week-long managerial hunt.
"We met with Eddie some time ago and discussed his appointment back when Mike still owned the club.
"But we do have to do a full search of the marketplace and find the perfect fit. Eddie is the perfect fit.
"We couldn't have imagined bringing in a better manager. He is so dynamic.
"When we did a lot of analysis of the managers on analytics and data and he scored so highly across all mediums. Obviously he had an incredible impact on Bournemouth - and having someone who has grown a team from League Two all the way to the Premier League is an incredible achievement. We were impressed how he did that with limited resources.
"It is easy to win trophies if you have a lot of money or a lot of infrastructure or people. But when limited by those factors his success really shone out."
Howe takes over United in 19th place in the Premier League some five points from safety and winless in their opening 11 this campaign. That's the club's worst start to a league season in their 129-year history.
Staveley said the current predicament was a key driver in opting to give the job to Howe.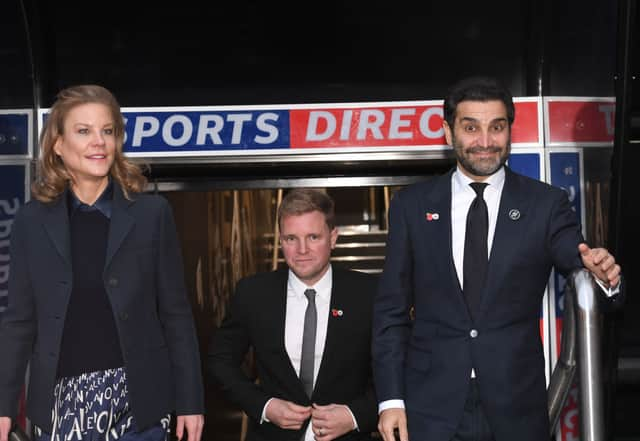 "We had to have someone leading the club who was not frightened of relegation," said the PCP Capital Partners director.
"He is going into a position he has sat in before. That is not something we have sat in. And as an investor group it would have been easier for us not to buy the club now, wait and see where things were after the January window and then make the acquisition - that would be the safe bet.
"But we decided if we didn't get it now, it wasn't going to happen. We had to take that risk.
"We took that risk, and Eddie took that with us."