Newcastle United striker Callum Wilson has lamented his missed opportunities during his return to football against Manchester City last weekend.
The Magpies talisman played his first minutes of first-team football in 2022 during Eddie Howe's side's visit to the Etihad last Sunday.
Newcastle were beaten 5-0 by a ruthless City side, but a silver lining in the match was Wilson's return from a calf injury.
Wilson came off the bench to manage 22 minutes but missed a handful of chances that some may say he would have buried before injury.
He said: "It was nice! It was so nice.
"City away is never an easy one to come back to, but this is the Premier League, no game is easy. It was nice to be back out there.
"I came on a bit later on in the game, we were 3-0 down at the time.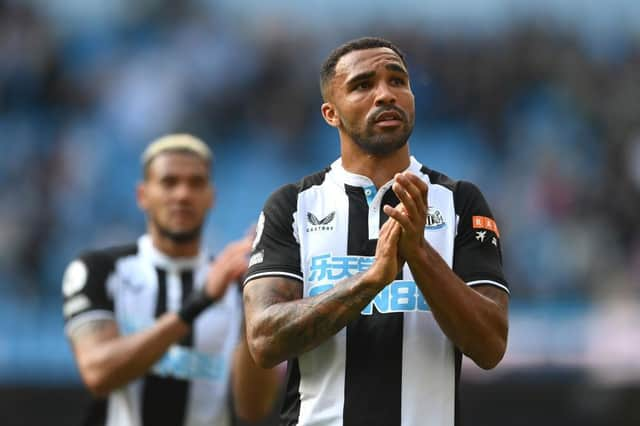 "It was all just about trying to help the team get back into the game.
"I tried to do that, should've done that, had an opportunity to score which is the most frustrating thing when you've been out for so long and you come back and you have a 1-on-1.
"It's something that you've worked on throughout your rehab for so long, that technically you know you can put it in and nine times out of ten you score.
"It's that mentality shift from training mode to actually game mode. "Having that composure and that 'clinicalness' that is probably lacking."
Wilson went on to say he had been replaying the moment back in his head ever since stepping off the pitch.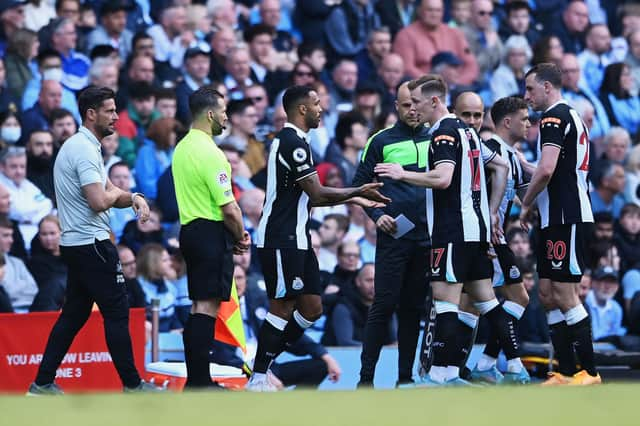 He added: "You should be disappointed about the result and things like that but I was more disappointed about me missing the opportunity.
"It's my job to score goals and carry the team forward.
"I was brought on at that point to get the team back in the game and, having two great opportunities to do that, that's something I'll take away.
"This week now I'll be on the training ground and go over that same event and that same scenario.
"I'll do it 10, 15, 20 times so the next time it comes again it will be like clockwork.
"By my standards, I was thoroughly disappointed, it's haunted me for the last few days."