Newcastle United striker Callum Wilson has vented his frustration after picking up a hamstring injury - but expects to be sidelined for no longer than a "couple of weeks".
However, it was during the six-goal thriller with City that Wilson was forced to withdraw with 20 minutes of the match remaining.
He has already missed the Carabao Cup win at Tranmere Rovers and Sunday's draw at Wolves, with his absence set to continue against Liverpool and Crystal Palace.
The 30-year-old voiced his frustration but has vowed to be "back in full working order very, very soon."
"It's only a couple of weeks but it's a couple of weeks I haven't got to lose, especially last year with my Achilles issue and then this year with a little tweak in my hamstring.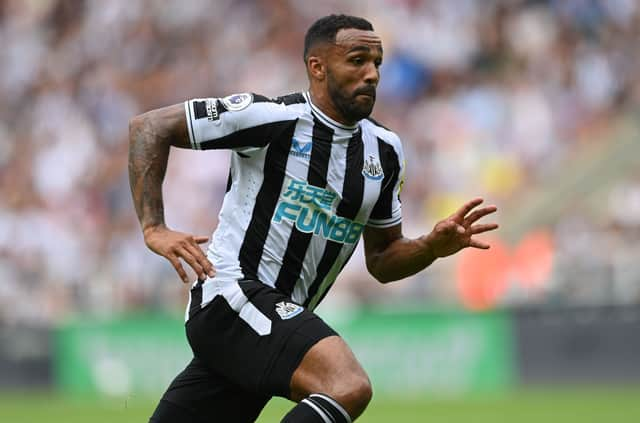 "It's frustrating because you do everything right. I'm the ultimate professional, there are probably not many in the dressing room who can say they are more professional than myself in terms of the way I live, eat, sleep and recover. That's the most frustrating thing – you're putting your heart and soul to make sure you stay fit.
"Little setbacks are fine. And what I've had to do is put it into perspective. At the start of the season someone said 'right Cal, you're going to play 35 games this year', I'd snap their hand off, I'd be buzzing. Really, I've got to look at it like that.
"Ultimately, throughout the season, players are going to miss a game here and there. If I end up playing 35 games, this little injury and setback here isn't looked upon. That's how I've put it into myself. Few weeks I'll be back, I just don't want to rush anything. I'll make sure I'm back in full working order very, very soon."
Wilson was made aware of an issue in his hamstring in the week leading up to the Man City fixture but explained his decision to declare himself fit.
The former Bournemouth man said: "I was training in midweek and felt it a little bit but like I said a few podcasts ago, I'm probably my own biggest enemy really because I know deep down I probably should have sat one out to play the next four or five but Man City at home, I had scored in a few games and I just thought 'you know what, it's fine, I can play'.
"I felt it early in the game which was a little bit frustrating but I managed to score anyway and all I sudden I was like 'wow I'm alright now'. It's not until you come off the pitch you're like 'actually yeah, relax yourself a little bit'.
"I got a scan and ultimately got told I was out for a few weeks. Dust yourself off and make sure you're ready to return and make an impact again."