Eddie Howe has had to contend with a growing injury list of late just four games into the 2022-2 Premier League campaign.
Three games in just seven days - including big physical efforts against Manchester City and Wolves - has left Howe light of bodies for the visit to Anfield.
"We have a few injuries at the moment, that's obvious," Howe said. "I don't think any of them are long-term apart from Emil (Krafth)."
"We're hopeful we get the main body of the squad back fit pretty quickly. Certainly for this game we're slightly stretched."
The long-term absences for Newcastle
Indeed, Emil Krafth and Jonjo Shelvey are long-term absences for United.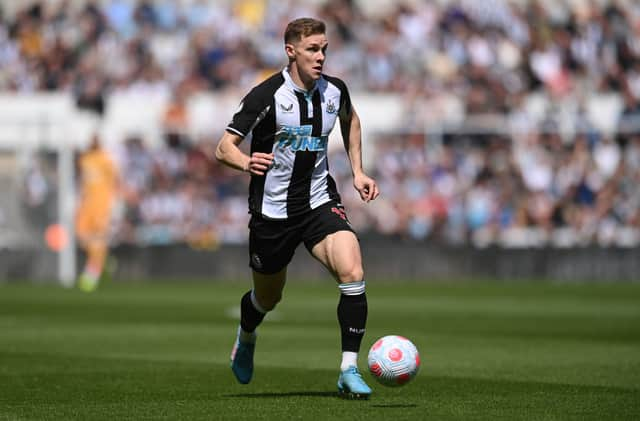 The Sweden international picked up an ACL injury during the 2-1 Carabao Cup win at Tranmere Rovers last week and is ruled out for six to nine months.
Shelvey, meanwhile, won't be back training until November at the earliest following a hamstring injury sustained in pre-season.
Wilson out, Bruno and Saint-Maximin doubtful
And Sunday's 1-1 draw at Wolves brought further misery on the injury front when Bruno Guimaraes missed the game with a hamstring issue.
Already without No.9 Callum Wilson, Guimaraes remains a doubt for Liverpool.
Providing an update on his fitness, Howe revealed: "It's a slight hamstring (injury). Tranmere, we brought him on for five minutes at the end in case we needed him to take a penalty.
"We wanted him to be warm to take that penalty, we didn't want to bring him on with 10 seconds left. At that stage of the game, we were under pressure and unfortunately he felt something in his hamstring.
"He's doing well. I don't know about this game coming up (Liverpool) but hopefully not far after.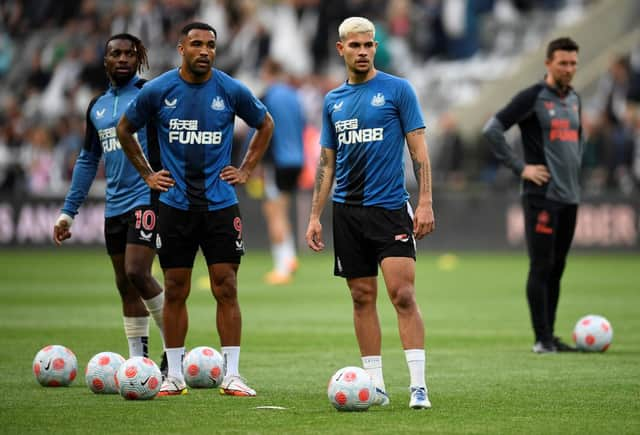 "He's very positive, in good spirits and desperate to get back and be involved. He's a big player for us and we need to get him back as quickly as possible."
The same applies to Allan Saint-Maximin, whose stunning 90th-minute volley earned the Magpies a point at Molineux.
"We've got Maxi who is a worry for us at the moment," Howe said. "It was late in the game on the back of his sprint to try and save the goal.
"We're taking it a day at a time. It doesn't look to be serious."
That means up to five players could miss Newcastle's clash against Liverpool.
Howe said: "You look at the injury lists around the country, they're pretty consistent, they're the same. I don't think we're alone on this.
"You look at Liverpool's injury list this season, it's been long. The teams that play that way, naturally there is a slight cost to it.
We certainly want to get all our players fit as quickly as possible."