Instead, footballers will only perform the act at certain bigger moments in order to make a more poignant statement.
Magpies striker Wilson was part of a "leadership group" that met at Newcastle United to discuss the act.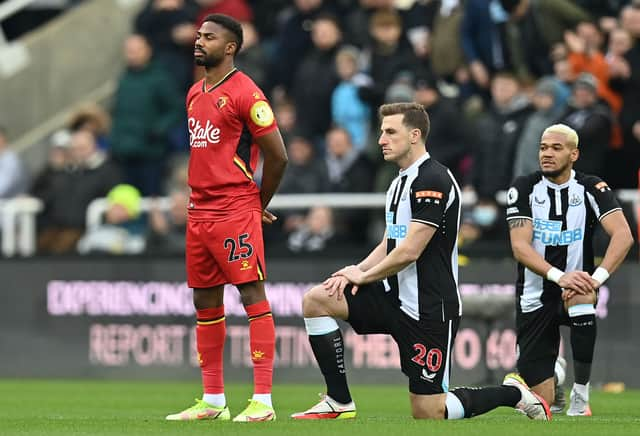 He said: "For me, as part of the leadership group at Newcastle, we had this discussion and spoke about it and what we're going to do going forwards. There were mixed opinions, much like my own.
"We did it for a period of time and it got recognition, people were asking questions about it and we felt we were making progress. It's either we all do it or we don't do it all, I feel.
"When you've got some people who have their opinion and don't want to take the knee and want to stand up... I just think that brings more light onto the whole situation than taking the knee and what you're doing it for.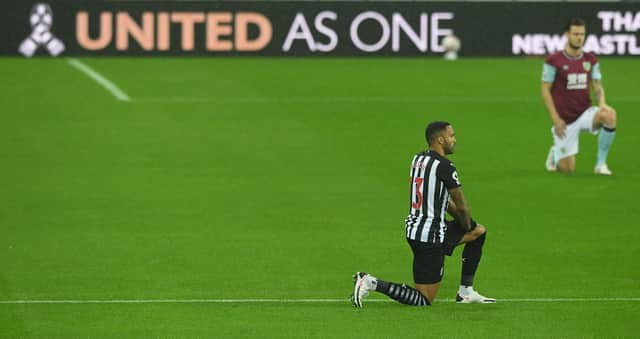 "Going forward, if you're on a big stage and it's a big occasion, then take the knee and start raising questions. Doing it week-to-week because we are told to do it, I just feel it's something that's faded and lost its impact.
"It probably comes down to the Government doing more, educating youngsters in schools - not just professional footballers trying to use their platform. Everyone loves football and it brings people together, but it can't just be us trying to make that change."