Portuguese journalist Pedro Sepulveda has claimed the Magpies "will come forward" for the 21-year-old as they search for attacking reinforcements.
But supporters know to tread with caution, with United linked with numerous players during the summer transfer window.
Perhaps interestingly though, Eddie Howe was asked by the Lisbon media only a few weeks if Newcastle were interested in signing any players from Benfica.
The question came after Howe's side lost 3-2 to The Eagles in the Eusebio Cup, a pre-season match Ramos coincidentally scored in.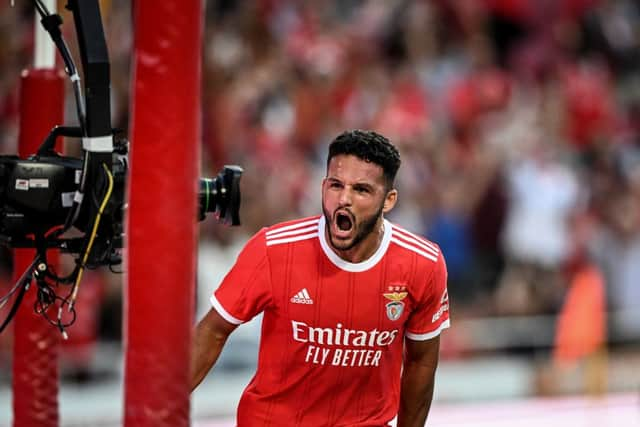 "I'd never comment on individual players," said Howe in the Estadio Da Luz press room. "I don't think that's right. It's disrespectful to the club that the player represents.
"We'll do our business in private. There are many Portuguese teams and players we are looking at to find the best ones to make us better."
Howe was also asked if Newcastle were considering the Portuguese market in their summer recruitment plans.
"I think it is a very strong and good league," the 44-year-old responded.
"Technically you could see from Benfica's style of play and the high technical style of their players that they'd be very suited to the Premier League.
"Of course, we are looking around Europe and the World to find the best players for Newcastle.
"I wouldn't say no to not looking in that area. We will have to wait and see."
Benfica boss Roger Schmidt addressed Ramos' future after he scored a hat-trick in his side's 4-1 first leg Champions League qualifier win over FC Midtjylland.
"I'm very happy to have him as a player and I think he's happy at Benfica too," said Schmidt.
He's an interesting player for other clubs, but Benfica have a lot of good players who are also interesting. He's here with us at the moment and I'm not worried about that."