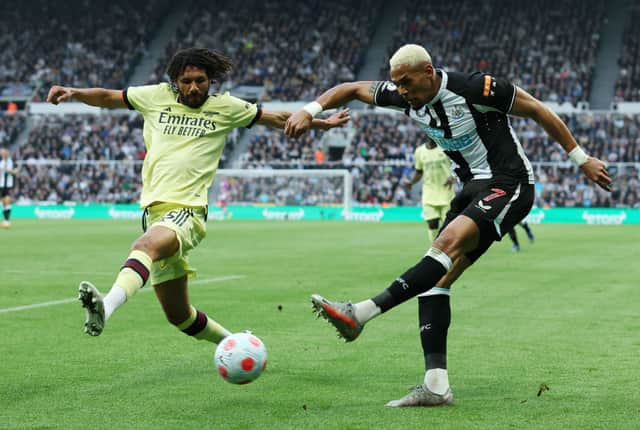 The big Brazilian was United's player of the season for the 2021/22 Premier League campaign - and he's started off this pre-season in a similar fashion.
And while Joelinton established himself in the Magpies' midfield last season under Howe, the United boss is refusing to pigeoh hole the player into one particular positon.
Howe is keen to highlight the player's versitility as one of his biggest traits - and one that'll be needed in what is likely to prove such a disjointed campaign.
Howe said: "Joe has come back in a good position, technically and tactically he is very good.
"For me, it is just a case of getting him up to speed and Premier League ready.
"Hopefully he has got another big season ahead of him again."
Speaking about United failing to add a striker so far this summer, Howe added: "We do have players that have played in that position before.
"Obviously, we have the two strikers (Wood and Wilson), Maxi has played there many times and Joelinton was signed as a forward as you say.
"So within the squad there's versatile players and this season - more than any - that is going to be more important than ever."