For all the jubilation and positivity that the club's takeover has brought the team and the city, the links with Saudi Arabia's Public Investment Fund caused discomfort and dilemmas for many in the LGBTQ+ community.
This weekend, as UK Pride comes to Newcastle, Magpies fans can celebrate being their authentic selves in a three-day event on the Town Moor.
United with Pride, Newcastle's LGBTQ+ supporters group, will represent the club across the weekend and spokesperson Ian Pearson-Brown admitted that "we've got a lot of people to convince that football is a welcoming place for LGBTQ+ people".
Ian said: "The city of Newcastle has been trying to host UK Pride for the last three years and Covid has delayed this. We started planning for this event with staff back in 2019. It long predated the takeover.
"Regardless who owns the club, we were always going to be at Northern Pride and have representation from the club, the Foundation, ourselves at United with Pride, Northumberland FA and others. I would say it's business as usual."
United with Pride will meet at St. James' Park at 10:30 to link up with the Newcastle United Foundation and Wor Flags before heading to the Civic Centre to take their place in the Pride march.
After that, United with Pride will have a presence on the Town Moor with a sports zone for attendees to try their hand at an Alan Shearer celebration and take shots at an inflatable goal with prizes to be won.
Ian called on Newcastle United fans, whether LGBTQ+ or not, to support the event if possible.
He said: "Newcastle as a city is hosting UK Pride this year and we want to showcase the best of our city.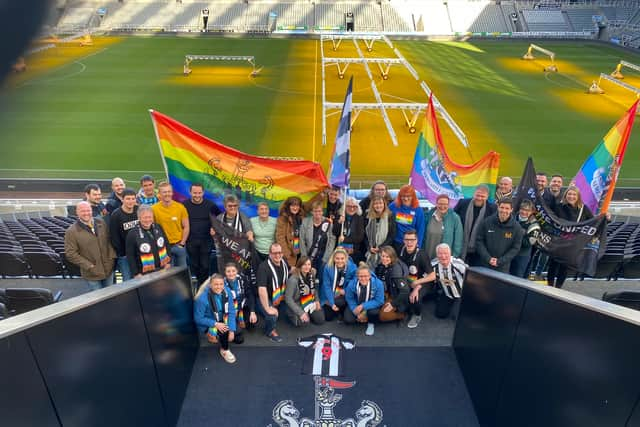 "The jewel in the crown of the city is Newcastle United and, in particular, the fans. That's what we're known for.
"We want to have some of that culture on the march, so we encourage anybody who is an NUFC fan to come down, grab a flag and walk with us down Northumberland Street to march and sing some of the famous Newcastle United chants as we go to show that we as a city have an inclusive culture and that St. James' Park is a safe space for people who are LGBTQ+."
It's been a landmark year for the progress of LGBTQ+ representation in football, with Blackpool forward Jake Daniels becoming the first active professional footballer to come out as gay.
Ian labelled the star's decision as a "huge moment" and hopes it will pave the way for more progress in the future.
He said: "It was a landmark occasion for anyone who has been doing what I've been doing for several years to show that sport, and particular football, is a space where you can be your authentic self and thrive.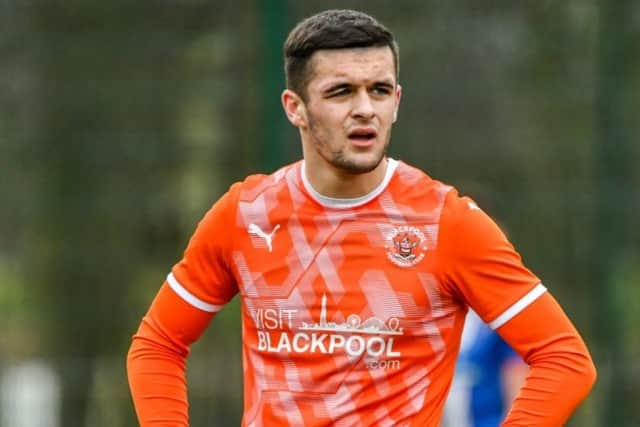 "The fact that he said he came out and scored four goals is a typical example of athletes coming out as their authentic selves and shedding some fear and anxiety and seeing their whole performance improve as a result.
"I'm excited for the future and hopefully more male footballers coming out as their authentic selves and that only increases their ability to deliver on the pitch.
"I hope that any fanbase with an LGBTQ+ player would support them and help us to eradicate the small minority who might still spread homophobic, biphobic and transphobic abuse in the stands."
Northern Pride takes place from Friday, July 22 to Sunday, July 23.
A free festival will take place on the Town Moor on Saturday and Sunday, after a ticketed event on Friday.
The Pride march will travel through the city on Saturday lunchtime.