Eddie Howe provides insightful update on Newcastle United's search for new signings in January transfer window
Planning for the January transfer window is underway as Newcastle United set their sights on new signings.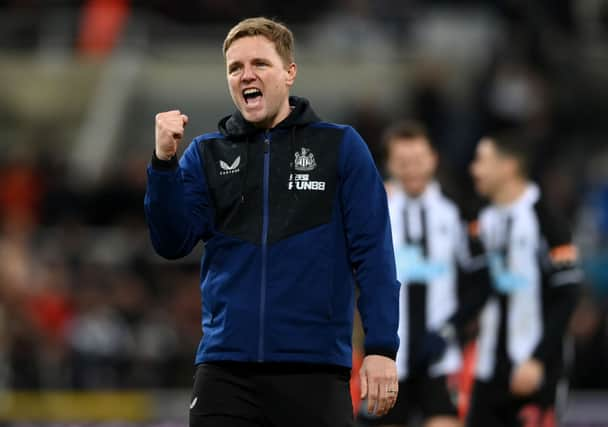 Eddie Howe has confirmed Newcastle United's search for January signings is underway - with a list of potential new signings under consideration.
The Magpies head into the winter window desperate to improve the playing squad, which currently sits 19th in the Premier League table, in a bid to avoid relegation.
Previously, Howe stayed tight-lipped over January, insisting the focus was on the current crop of players already at the football club.
Although that remains the case ahead of fixtures against Manchester United and Everton, Howe has addressed the January window in greater detail.
What Eddie Howe said about the January transfer window
Howe revealed targets have been identified between himself, his coaching staff and recruitment team - but reiterated that it is a difficult market to deal in.
Asked by NewcastleWorld about the upcoming transfer window, Howe said: "We obviously have players we're looking at and we've identified between myself, the coaching team and recruitment team.
"We have a big body of people working on behalf of the football club to try and find a way to strengthen the squad.
"The work has been going on all through December and a lot of detail has gone into that process but, as we all know, you can have the most detailed process into the world but if players don't want to come to your team or clubs don't want to sell those players, the challenge of January becomes very difficult.
"We're under no illusions, there's no promises made about what we can and can't do but the work is going behind the scenes to try and make that happen."
The role of Nick Hammond
One figure who will play a key role in Newcastle's January recruitment is Nick Hammond, formerly of Reading, West Bromwich Albion and Celtic.
Hammond has joined United as a temporary consultant whilst the club's new owners hunt for a permanent suitor for the director of football position.
Howe said: "We have several people working behind the scenes in terms of identifying players and speaking to players and representatives and seeing what's available in the market.
"Nick adds valuable experience to that process. I've known him for a number of years - not worked with him - but I've known of him and his work, he's a really good guy and very keen to help to process and add his experience to the football club."