Eddie Howe reveals Newcastle United ambition of owners that fans will love to hear
Eddie Howe has revealed what he believes needs to evolve at Newcastle United - and how long it may take.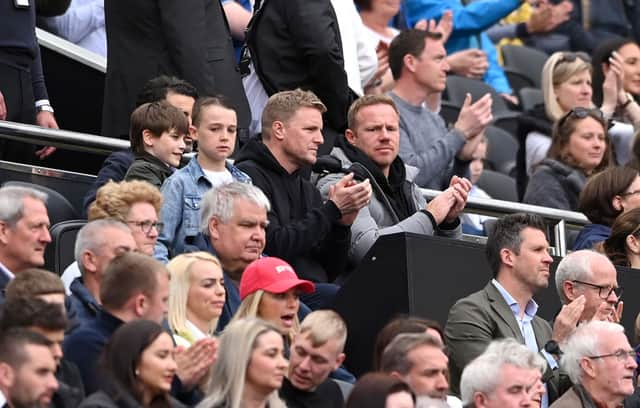 Eddie Howe knows Newcastle United must improve the infrastructure at the football club in order to attract top quality players and progress.
And the head coach has revealed the club's owners - PIF, PCP and RB Sports & Media - share his ambition to improve this area of the club.
United have fallen behind the majority of clubs in the top flight, and beyond, in recent years due to chronic underinvestment in the actual bricks and mortar of the club, with the Magpies' once top flight-leading training facility near standing still since the early 2000s.
Howe knows that has to change, if Newcastle are to grow as a football club - and he says the owners realise that, too.
Although he knows progress on that front is hard to put a timescale on.
"We need to improve what we deliver for our players," said Howe, referencing United's Benton training base.
"Certain aspects of the club need to evolve, and do evolve as we hopefully sign new players and develop the squad as we want to.
"These things can't be rushed, and you have to do it properly. There will be a process that takes time, how long I don't know and there will be hurdles, and you can't just flick a switch.
"Hopefully we will get there. The ambition is there to do it and that is the most important thing."
While ambitions shift off the pitch, so too are hopes on it.
United have started their Premier League revival too late to realistically challenge for a European slot, but the prospects of doing so have opened up somewhat, having looked like relegation fodder for much of the 2021/22 campaign.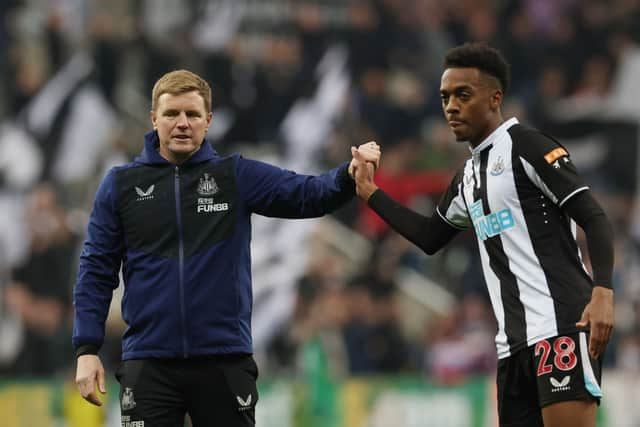 Would a finish on the fringes of the top flight top ten alter thinking and ambitions?
Howe said: "Not for me. I can't speak for anyone else but from my perspective, this season is all about trying to stay in the league. I haven't looked at next season yet.
"There will be a time when I do but it won't change my expectations of what I expect the team to be able to deliver.
"I place expectations on myself and well aware that outside opinion of us might have changed but I think it's very important that we don't forget the process of performance and don't get too far ahead of ourselves."