Former Newcastle United forward Craig Bellamy has slammed former radio show The Legends in a candid interview.
The Welshman, who is now assistant manager at Championship side Burnley, relived his time at St. James' Park on The Central Club podcast.
Bellamy labelled Newcastle United a "special football club" and spoke of the passion from fans across Tyneside. However, he continued to admit that the passion could sometimes become overwhelming - branding Real Radio show The Legends as 'disgusting'.
Bellamy said: "The thing with that area, it's so football-run. There used to be three newspapers all about the football, a two-hour radio station every day, Three Legends they used to call it.
"They would have opinions, some of it not quite accurate either. I understand radio, it's good cop, bad cop, you say something really good, you say the opposite. You've got to get your phone ins and people replying, I understand that."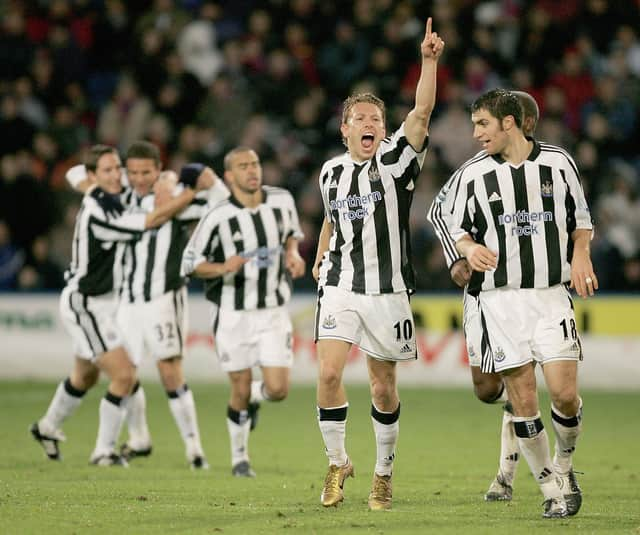 The show was pulled in 2012, blaming the rise of the internet and social media, and some of its last hosts included former Newcastle United, Sunderland and Middlesbrough stars Malcolm "Supermac" Macdonald, Mickey Horswill and Bernie Slaven.
Bellamy continued: "You're supposed to have the best interests of your club and I don't feel they did at times, the way they spoke about players.
"They were reasonably okay with me, you can be if you're doing reasonably well. The way they spoke about other players I thought was not far off disgusting.
"I'm talking of Sunderland and Middlesbrough players too. You aren't an ex-player when you talk like that, you ain't. It had a big impact, I'd see the crowd turning on players."
When The Legends chat show was pulled, Real Radio released a statement explaining its decision.
It read: "The Legends will not be returning to Real Radio and we understand that this news won't be welcomed by some listeners, but we would like to explain the reasons for the changes we are making.
"When the show started more than a decade ago, it was among only a handful of debate shows available to fans.
"Now this type of content is widely available whenever and wherever people want it on many different platforms, such as internet forums, fan sites, specialist TV and radio stations and social media.
"This has no doubt contributed to the gradual decline in audience to The Legends.
"In its place we will be introducing music-led programming, consistent with the rest of the day's output and of appeal to the widest audience."