The Magpies head into the new campaign after finishing 11th last term - two points behind Brighton & Hove Albion and Wolverhampton Wanderers in the top half.
That was despite not winning any of their opening 14 fixtures and spending the majority of the campaign in the relegation zone.
But following the arrivals of Kieran Trippier, Chris Wood, Bruno Guimaraes, Matt Targett and Dan Burn in January, United's results drastically improved.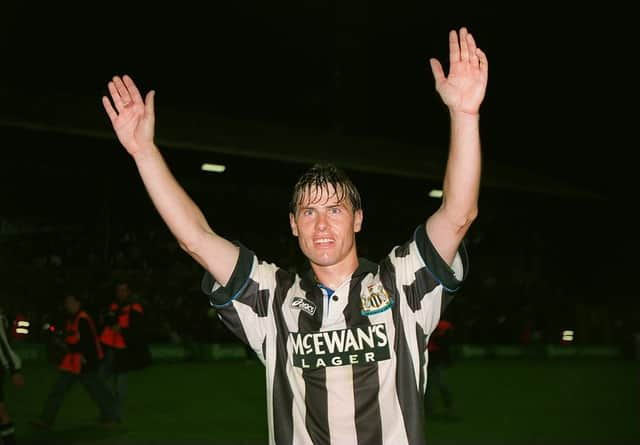 Had the campaign started on January 1, Newcastle would have ended the season in 4th with their 38 points bettered only by Manchester City, Liverpool and Tottenham Hotspur.
Plenty have their own views on where Newcastle will finish this season and Lee, a Magpies legend who played 380 appearances across a decade-long spell, is predicting a top 10 finish.
Where should Newcastle aim to finish this season?
Lee told NewcastleWorld: "Everyone is spending money. Biggers clubs are getting bigger by spending lots of money but we've got to be challenging the top half. If they can do that, I think that will be progress.
"I'd love to see us get into Europe - that'd be fantastic but it'll be tough but there's no reason why we can't do it.
"Everyone improves and gets better. I'd be very surprised if we're not in the top half."
Lee was asked if the pressure is on Newcastle to achieve European qualification as soon as possible, especially when you consider Bruno Guimaraes' desire to return to playing Champions League football as soon as possible after buying into the new owners' dream.
But for players like Guimaraes and £35million summer signing Sven Botman, the message from Lee is simple.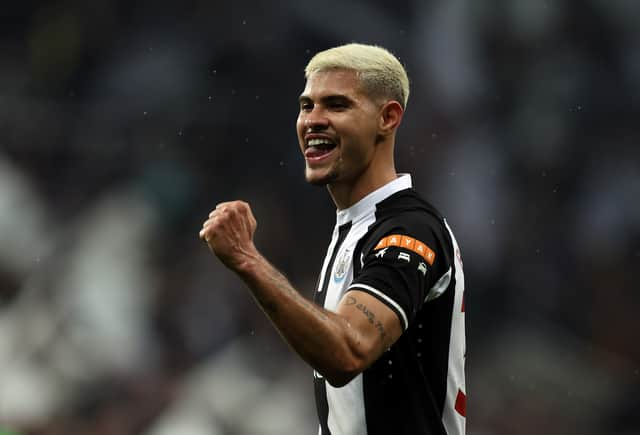 Lee said: "If they want to get into Europe then they have to play well!
"There's no point in saying 'if we don't get Europe I'm going'. If they play well and to the best of their ability, the chances are we'll have a good chance of getting in. It's down to the players that are there.
"I'm sure they all want to play in Europe. Our best team with no injuries makes us an above-average side in that division - a top 10 team, possibly even top eight. If we get injuries, it weakens us.
"Other teams, the top, top teams, they can cope with injuries. If we're without Callum Wilson, we'll struggle to score."
Praise for Eddie Howe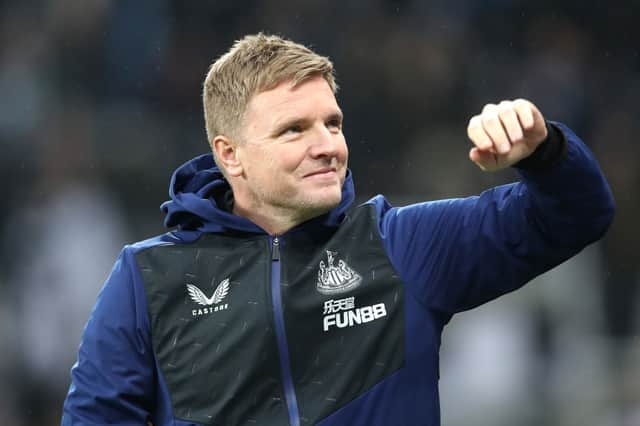 And in Howe, Lee believes Newcastle have the right man in their corner as he prepares for his first full season in charge.
"You can't fault him, can you?" Lee said. "Eddie Howe has been brilliant. He's done everything the right way.
"He's not gone flying out and bought all different kinds of players. In January, he bought what I would call steady Premier League players, who play week-in week-out and rarely get injured.
"People doubted him because he left Bournemouth to go to Burnley and it didn't work out for him.
"I like the fact he gets Newcastle. He knows all about Newcastle and the area, not because he's from there but because of football and how passionate they are about the football club.
"He's doing the right things, bringing the right people around him and bringing good players in.
"It's a fantastic appointment."
Ahead of the new Premier League season, fans have been sharing their levels of optimism as part of the latest Sky Bet Fan Hope Survey.
Fans were asked how optimistic they are for the upcoming season as part of Sky Bet's Fan Hope research
On a scale of 1-10 (1 being not optimistic at all, 10 being very optimistic) Manchester City fans scored a 9.0 with Everton 4.9
Newcastle fans were the 'least hopeful' last season but are now the third 'most hopeful' with a score of 7.7 following and a great end to last season