Former Newcastle United captain announces retirement aged 39
Former Newcastle United captain Fabricio Coloccini has retired from football aged 39.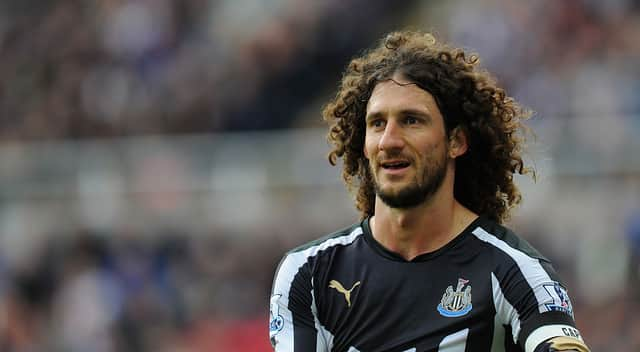 Former Newcastle United captain Fabricio Coloccini has hung up his boots following a 22-year playing career.
The 39-year-old announced his retirement on Instagram having spent his final season as a player at Aldosivi in Argentina.
Coloccini was at St James's Park for eight years - making 275 appearances - after joining from La Liga side Deportivo La Coruna before returning to boyhood club San Lorenzo in 2016.
'Unfortunately it has an expiration date'
"Dear friends, colleagues, followers: the day to wake up has come," Coloccini wrote.
"I was immersed in a dream for 22 years of my life that has given me much more than I imagined. It was all so wonderful that even the bad times, hard in those times, were transforming into experience.
"This itself nourishes you, teaches you and the more you incorporate, it means that the biological clock without you realising, advances loading every year the baggage of the journey.
"I want to tell you that I fulfilled all my dreams as a football player, know that I was happy during this journey which I would have never wanted to end. But unfortunately it has an expiration date.
"Like all things, that happiness made would not have been possible without my colleagues, staff, technical body, each of the workers of the clubs with whom I touched to share throughout my career, therefore, emphasize them as a fundamental part of my path .
"Thank you to the ten clubs where I played, for giving me the opportunity to wear their prestigious shirts, trying to give the best in every moment, both inside and outside the field, with hits, with mistakes but always with honesty, loyalty and commitment both for the institution and for my colleagues. Thank you very much for hosting me from under-15s to seniors giving me the satisfaction and the most beautiful feeling to be able to defend my country's flag for the world.
"I don't want to spread too much... again thanks to my colleagues, friends, family, fans for the unconditional support. To rest, recharge and prepare 100% for the new goals, challenges and illusions, responsible for my future dreams."