Gordon Gault: campaign ready for Wembley Stadium with Newcastle United fans urged to help family get justice
The family of Gordon Gault is fighting for justice after the 'diamond of a boy' and Newcastle United fan died after being stabbed in Elswick last November.
Watch more of our videos on Shots!
and live on Freeview channel 276
Visit Shots! now
The face of Gordon Gault will be seen across Wembley Stadium as Newcastle United play in the Carabao Cup final on Sunday.
Gordon was one of many huge Newcastle United fans who would have been hoping to watch the Magpies bid to win their first major trophy since 1955, the youngster even named his dog after midfielder Bruno Guimaraes. However, the 14-year-old won't be going to the final - not because he missed out on the ticket rush, but because he lost his life to knife crime in November.
A powerful moment to honour the teenager is scheduled for the 14th minute of the match but the emotional 60 seconds isn't simply to pay tribute, it comes fuelled by the heartbreak and determination of a family demanding answers.
Gault died after a stabbing in Elswick last year and Northumbria Police has been unable to formally charge anyone with his alleged murder, despite making 20 arrests.
Having just laid their 'diamond of a boy' to rest, Gordon's family and friends are launching the Wembley Stadium appeal as a bid for information and action. Of those 20 arrests made by police, 18 are teenagers aged 15 to 18 and two are men in their 20s, but all have been released on bail pending further inquiries.
Gordon was seriously injured in the Westmorland Road area of Newcastle at around 6:30 pm on Wednesday, November 9 and sadly lost his life after spending six days in hospital, on Tuesday, November 15.
Leaflets to be handed out at Wembley Stadium as council waive fee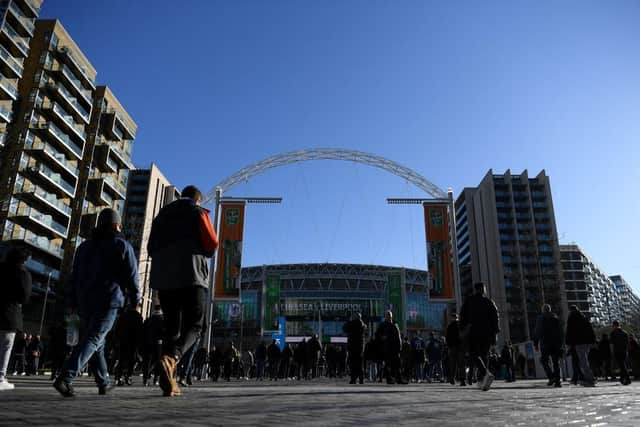 Those behind the clap in support of finding justice for Gordon and tackling knife crime will also hand out leaflets outside of Wembley Stadium after Brent Council waived the £2,675 fee legally required to do so in support of the campaign.
Executives at Wembley are aware of the campaign which has seen support from local stars including Denise Welch and Gaz Beadle.
Fronting the fight for justice, Gordon's mother Dionne Barrett said: "We are talking about kids here. Some of them will be frightened.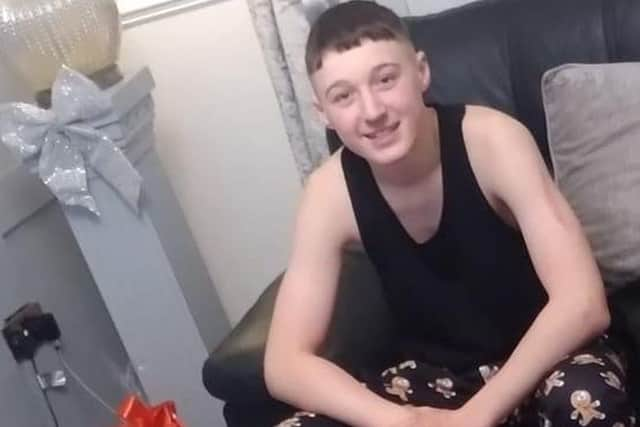 "They have seen someone who has lost their life, murdered in front of their own eyes. A lot of them are scared they think it could happen to them if they open their mouths."
Gordon's mum: "You are not a grass."
Dionne added: "They are scared of being a grass. You are not a grass. You just have to do this. It could be your best friend or family who is murdered.
"This has happened outside of a park where there is a swimming baths. It could be another child next."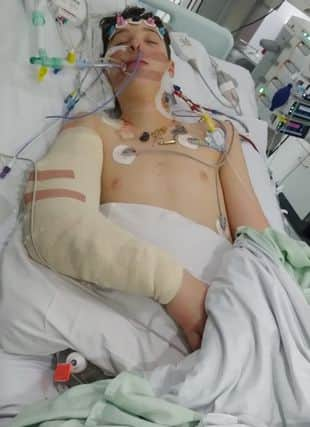 Knife crime has plagued the North East with three teenagers killed in heartbreaking incidents since October 2022.
Tomasz Oleszak, 14, died after being stabbed in Gateshead in October and Holly Newton, 15, was stabbed to death in Northumberland town Hexham last month. Both left grieving parents without their children who will have to endure harrowing court cases this year after teenagers were charged with murder.
Meanwhile, the family of Gordon Gault remain battling for the chance to take justice for their son to court with not enough information to bring the person who killed their teenager in front of the law.
Gordon's mother Dionne travelled to Hexham to lay flowers after Holly was killed and spoke to her mother Micala Trussler. Dionne said: "It was just awful when I heard. I actually went up to Hexham to lay some flowers and I have been speaking to Holly's mum. I know what I was like in the days after and no one knows what it's like until it happens to them."
Gordon Gault was a 'one of a kind boy'
Dionne has also told of how Gordon was given desperate medical aid and died on the same operating table in the same room where Tomasz had lost his life weeks earlier.
Following his tragic death, tributes poured into Gordon as "a diamond of a boy", a "one of a kind boy" and "life taken too young" whilst vigils took place in Elswick, local artists penned songs in his memory and anti-knife crime graffiti appeared on walls.
Huge crowds flooded the streets of Newcastle for his funeral in December and just weeks before the city's most iconic landmarks had been lit up green in memory of Gordon.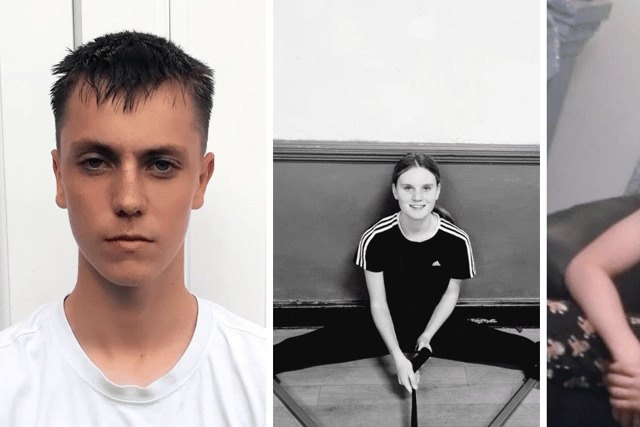 In a bid to find the person behind her son's death, Dionne has also shared images of Gordon fighting for his life in hospital online.
She told The Chronicle: "I think all the time if only they hadn't taken that knife out that day, Gordon would still be here. No one has to leave the house with a knife, and if you do someone is going to get hurt. Just don't go out with knives you don't need them. Look at that picture of Gordon. This is what happens if you do."
Writing on Facebook about the Wembley clap, Ms Barrett added that although the moment could prove vital in the family's drive for justice she doesn't want it to "dampen spirits".
She said: "Also I'm not waiting to dampen spirits for Newcastle at Wembley! Gordon was the happiest, craziest, funniest 14-year-old with a MASSIVE smile! I just want yous all to CLAP like yous have never clapped before! Come on Newcastle United! And roll on WEMBLEY!"