The Magpies visited the south coast on a very warm Saturday, August 13 in a frustrating game for both sides that finished 0-0. Speaking on the BBC Sounds' Footballer's Football Podcast, Wilson was asked about something he did to Sanchez's water bottle.
West Ham United forward Michail Antonio, who co-hosts the podcast, laughed: "Rumour has it you've emptied the keeper's water bottle while on the field."
Chuckling, Callum Wilson didn't hesitate in owning up to the act and explained how it all went down. He said: "It was too funny! It's true, yes. It's not a regular thing, I don't go looking for the goalkeeper's water bottle.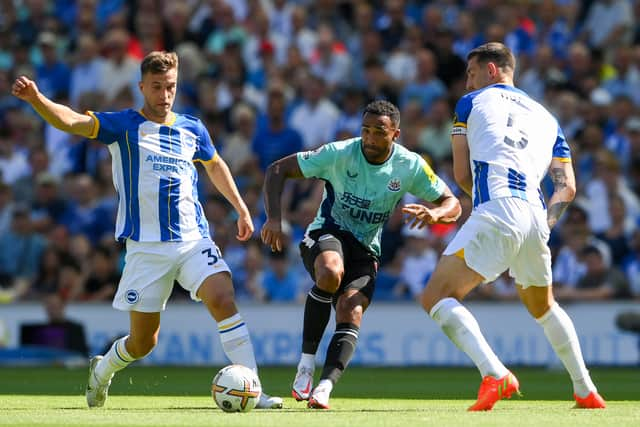 "It was down at Brighton away, it was boiling hot, must have been 30 odd degrees at pitch side. The ball's gone out for a corner but it's gone into the crowd so it's taking a while. I needed a drink, I was parched, so I saw the goalkeeper's Lucozade so I started drinking it.
"It's nice you know! Refreshing! Then the goalie turned around and looked at me as if to say, big man, put my drink down. I was looking at him squirting it away and then shook it and threw it. I was just doing it for banter.
"That one occasion I squeezed it away fully as it was boiling hot and I thought if he ain't got a drink he ain't going to be saving shots. Let's dehydrate him. It's about being game smart."