Newcastle United captain Jamaal Lascelles has provided a fascinating insight into Eddie Howe's training methods.
While the meticulous Howe is well-known for his innovative training sessions - a key factor behind the Magpies' recent surge away from the Premier League relegation zone - Lascelles has revealed how they carry an extra incentive.
"He's made training so competitive," the 28-year-old explained. "Every time we train, we train to win and we get little rewards if we win, so training is really intense. It's just a really good place at the minute.
"We have a leaderboard and have games in training, be that possession or small-sided games. Each player gets points if they win the game and it's reviewed every month. We have a sit-down meeting and whoever is top gets a reward of the manager's choice.
"It's about seeing your name at the top. I looked at the table this morning and then, in training, you want to see yourself creeping higher and higher."
And at the top of the leaderboard is a surprise name - Dwight Gayle, who has just 29 minutes of league action under his belt this season across five substitute appearances.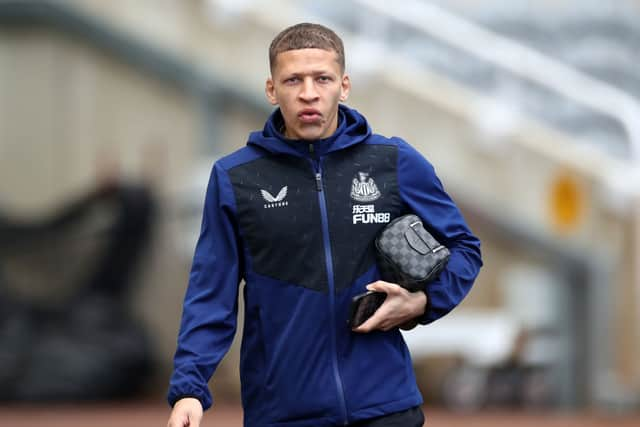 Lascelles, who himself has started just one of United's previous seven games, believes that is a testament to Howe and his coaching staff.
"I will tell you who is at the top, but not at the bottom… I think Dwight Gayle is top," Lascelles revealed. "If he loses a game, he's miserable.
"That's the thing, the manager creates that. Even myself, I've been on the bench for a couple of weeks but he really knows how to manage people. Communication, respect. As players, that's what you want.
"Everyone feels a part of what's happening now, even if you're not starting. He gives us a really good feeling. I can't speak highly enough of the manager and all of his staff."
Lascelles was speaking to the local and national media at the NUCASTLE launch event, the new state-of-art home of the Newcastle United Foundation.
"As soon as I walked in I just thought 'wow'," Lascelles admitted. "The facilities are fantastic. And it's a great opportunity for the people involved to be involved in this.
"I didn't have anything like this when I was a kid. You had a community centre where there was a table tennis table and that was it.
"There are PlayStations down there, loads of things for kids from different backgrounds and with different abilities and it's a real safe place as well.
"Parents know their kids can come here and feel relaxed about it because it's a real safe environment.
"Obviously the takeover has happened, we're in a much better place in the table and now for the people involved this is opening so it's another positive.
"I just feel that Newcastle have been needing and wanting these positive things to be taking place. When you start to see things like this falling into place it's just great to see.
"I've been here six or seven years now and we've never been in such a good place like this.
"This is kind of something back for the kids and for the fans as well because they can all be part of this."