Newcastle United icon Shola Ameobi spoke of his pride after the Foundation officially opened its door to the brand-new NUCASTLE facility.
Built on the old Murray House site - which hosted a young Ameobi back in the 1990s - the NUCASTLE building is the new home of the Newcastle United Foundation.
Among its first guests today was the local and national media, who received a tour around the world-class community hub, which includes:
- A rooftop 4G pitch that overlooks St James' Park with access to a video analysis suite and viewing galleries.
- The ground floor has a multi-functional sports hall for activities such as football, futsal, netball and badminton.
- A multi-use exercise room, hosting sessions such as HIIT classes, Pilates, yoga and Bollywood, plus a cycling studio for in-person and virtual classes.
- The first floor has three classroom, along with the latest tools in the STEM learning room, whilst the esports room will teach a BTEC qualification which will excite school leavers looking at developing their digital skills.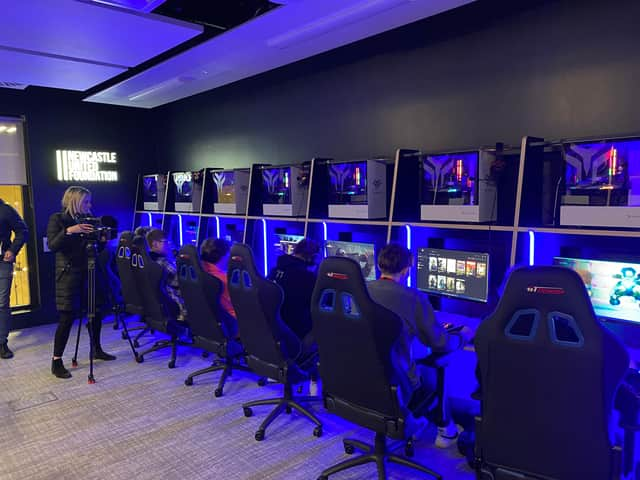 The £8million construction of Newcastle's newest facility has been five years in the making and was officially opened when Ameobi, a trustee of the Foundation, cut the ribbon just before 2pm.
"It's been an emotional rollercoaster to get to this point but standing here now and seeing the end product, it's beyond what I even thought it was going to be," Ameobi, who appeared 397 for the Magpies and scored 79 goals, told reporters present.
"The backdrop of St James' Park just there - the inspiration I used to have living around here and seeing that. To know what this facility is going to do to help thousands of people, I can't really put it into words.
"When I talk about Murray House, the inspiration I took every time I came in here to play football. I was thinking I was in the stadium because it was so close.
"That's hopefully what it'll do for countless other kids. But it's not just about playing football, it's about being the best you can be regardless of what you do. Having a space like this only helps us do that all the more. It's an amazing space."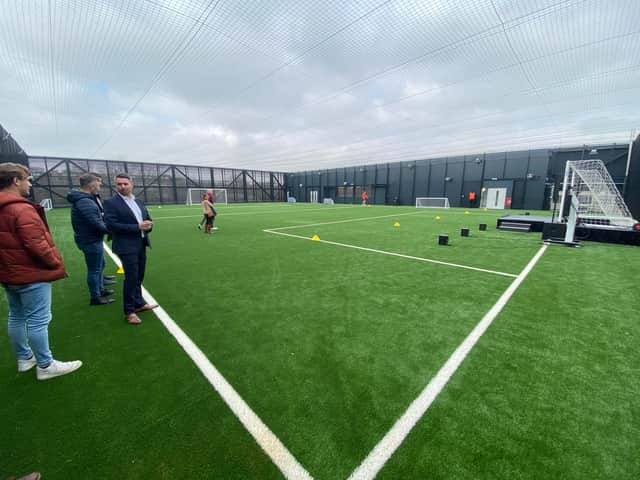 Ameobi added: "We know how strong the Newcastle United brand is, certainly in this region.
"It gets kids through the door but it's all the other aspects of what they can do when they get through the door. Families who have not had the opportunity can access these facilities. Using the power of football to attract people is important.
"The police commissioner (Winton Keenan) touched on it earlier about breaking down those barriers and meeting people who aren't the same as you and have the ability to mix with people from different age groups and backgrounds. It's really important.
"What we're trying to do is make sure people have a safe space to be able to do that and feel somewhere they belong.
"That's what Murray House did to me, hopefully, this will for future generations."