Jurgen Klopp responds as Newcastle United and Man United secure Champions League
Newcastle United and Manchester United sealed Champions League qualification as Liverpool missed out.
Watch more of our videos on Shots!
and live on Freeview channel 276
Visit Shots! now
A 1-1 draw at home to Aston Villa on Saturday ended the Reds' seven-game winning run and meant Newcastle & Man United required just one point from their respective midweek games to clinch qualification.
Eddie Howe's side played out a goalless draw against relegation-threatened Leicester City on Monday, while the Red Devils beat Chelsea 4-1 at Old Trafford last night.
Liverpool travel to already-relegated Southampton on the final day of the Premier League season this Sunday having already guaranteed a fifth-place finish.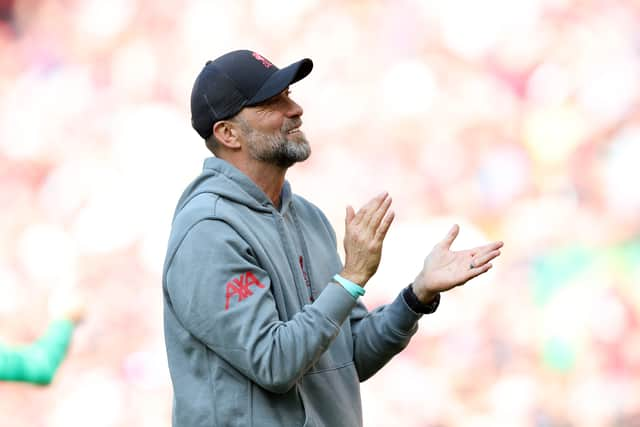 "We don't have to make this bigger than it is. It's a football season, we didn't deliver what everybody wanted or expected," Klopp told reporters. "But we are still really united, that's the good thing about it. If you can go through difficult moments like we did in the last season, that's a really good basis for a better future.
"The dressing room is not in a bad mood. We have learned to deal with the situation. We didn't get divided in one moment between manager and team, which is super helpful. We didn't point fingers at each other. That's all good.
"If you don't qualify for the Champions League, the best place you can possibly end up is fifth, so that's what we did. If you'd have asked me 10 games ago if that was possible, I'd have said no.
"That the boys did that is really good. But it's not perfect, we didn't end up fifth because of the last 10 games, we ended up there because of the lack of consistency before that.
"We are very self-critical, but there's no reason why we should put our head down and leave it there until the new season starts. I saw very good signs and that's the thing I will take for next season."
A "totally devastated" Mohamed Salah took to Twitter after officially missing out on the top four. It's the first time the Reds have missed out in Champions League qualification since the 2016-17 campaign.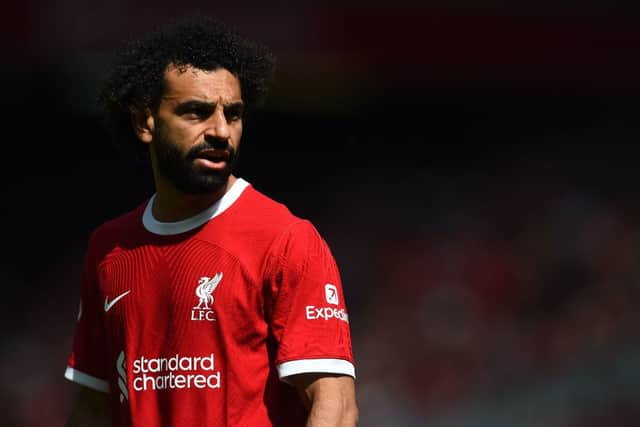 Klopp said: "Of course the moment when it is a fact you cannot qualify for the Champions League anymore... even when I knew after the last game they (Newcastle and Man United) need only one point, for me it was clear they would get that point. So I drew kind of a line underneath it. I'm a very optimistic person but in this moment I couldn't see it.
"It is completely normal (about Salah comment). In the world of social media so many bad things happen constantly and I don't think that was one of them. It was just a normal description of his situation, of his feeling, and in that moment directly after the game he's right, it's not the moment to immediately any send optimistic messages but maybe an hour or a day later.
"But I saw him now in the canteen and he was smiling. I don't know for which reason as I didn't ask him, but he is not in a bad mood. That's it.
"I find a lot of reasons for optimism. But I understand directly after the game when it was decided, that's the moment you feel it. And for me it was no different to Mo. Even though I may have hoped a little bit less than him, but that's absolutely fine."
Klopp added: "We are in a season not since this week but for a long time and it was clear from a specific point on it would not be a historically good season. I think we said everything about it, we are absolutely not happy with it. We made mistakes, we couldn't deliver often enough and were not consistent enough.
"After Dubai and the training camp during the World Cup, it was not that everything was great but the amount of points we have won since then is pretty good. If we could have done that over the whole season, we would be in a different place."
Get the latest Newcastle United headlines with our free football newsletter! Follow the action from St James' Park and beyond as we bring the sport news to you. Visit our website here to sign up.