Manchester City are reportedly ready to offer England star Kalvin Phillips to Newcastle United in a move that would see Bruno Guimaraes join the reigning Premier League champions.
Since making a £40m move to Tyneside from French club Lyon last January, the Brazil international has become an integral figure in Eddie Howe's side as the Magpies have made a surprise challenge for a Champions League place this season. Guimaraes also played a key role in helping United reach their first major cup final in 24 years and is believed to be in talks about extending the four-and-a-half year contract he signed just over 14 months ago.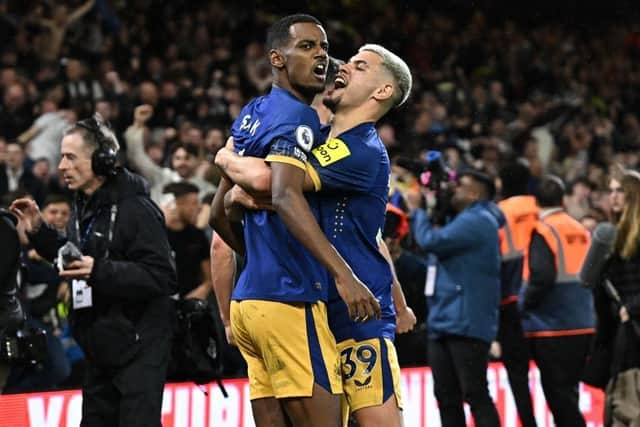 Howe discussed the midfielder ahead of his side's recent win against Wolverhampton Wanderers but stopped short of confirming a new deal had been offered, saying: "Not to my knowledge," said Howe when asked about if contract talks had advanced. "I've been preparing for the game. I'm not sure on that."
"He's a really important piece (of the project). When you look at our team, he's an unique player, you not going to find too many players like him in the way he receives the ball, his technical delivery under pressure and his eye for a creative pass.
"He's very important, at a really good age - he's only going to get better because his attitude is top class. He's got a great mix of qualities and it is my desire to see him stay here for a long time."
Real Madrid and Chelsea have been linked with a move for Guimaraes in recent months, with both clubs believed to have lodged enquiries over a possible deal during the January transfer window, only to receive a swift rebuke from the Magpies hierachy.
The Mirror have now claimed Manchester City will test United's resolve to hold on to one of their key figures this summer by offering a former Leeds United star Phillips and a fee of around £80m to secure the services of a player that has adapted well to life in the Premier League.
Guimaraes was recently named as North East Football Writers player of the year and he revealed he was thinking about a long-term stay at St James Park after receiving his award.
"Yeah, I think about it," he said, when asked if he can see himself staying at Newcastle. "When I signed (I thought) I would like to put my name in the club's story. I think I'm doing it, but, of course, to get my name there, I need to win a title. I know what a title means for the club's story. People grow up and they never see Newcastle as champions. My motivation here is to win a title for the club."