Callum Wilson joked that "money can't buy you class" as he jibed at a Newcastle United teammate's fashion sense.
After chatting about the Premier League title race and The Hammer's European journey, the two turned to muse on their teammates' fashion sense.
Wilson struggled to pick members of the Newcastle squad apart, saying they spend most of their time in tracksuits.
He said: "I'd say best dressed is probably Allan Saint-Maximin or Joe Willock.
"They are quite into fashion the pair of them.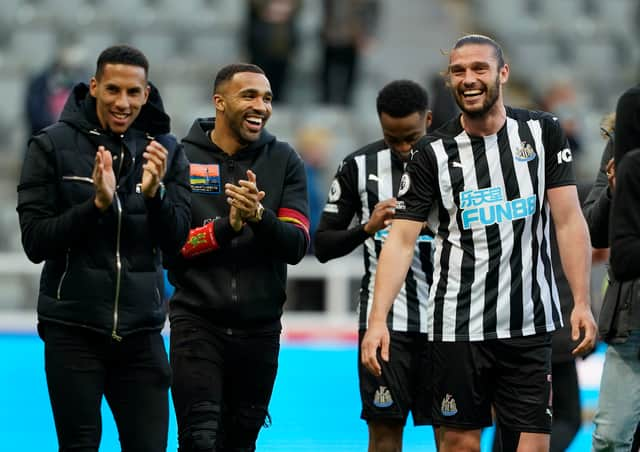 "They take pride in what they wear and what they look like.
"We was in Dubai recently and we saw lads in different environments, where they feel a bit comfortable and pushing the boat out a little bit.
"Honestly, Kieran Trippier right, he doesn't look so bad day-to-day.
"A bit rascal sometimes, a little suspect clothing... in Dubai, he had these bucket hats on, these shorts and sets and everything.
"They were all designer, don't get me wrong, but money can't buy you class.
"Honestly, I could have a Zara t-shirt on and it would look so much better than what he was wearing that was probably triple the price.
"I'm thinking, take off the hat, take off the shades.
"He was the worst dressed. He looked like Brits abroad. You'd look down the beach and he'd stick out like a sore thumb... he's a Brit."
Antonio laughed as he named teammate Arthur Masuaku as the best dressed at West Ham United.
He also went on to boast of a recent fashion show invite he had received, noting that Wilson hadn't had one through the letterbox.
The Newcastle man took it in his stride, although disputed that his dress was in fact better than his fellow Premier League goalscorer.