Newcastle MP Chi Onwurah has condemned the use of the death penalty in Saudi Arabia with a strongly-worded statement that comes ahead of Newcastle United visiting the country for a training camp next week.
The use of the death penalty in Saudi Arabia was confronted in the Chamber yesterday and Ms Onwurah, MP for Newcastle-upon-Tyne Central, was unable to be there in person. Acknowledging that it is a matter "that many of my constituents feel strongly about", the Labour MP shared a cutting statement online.
She said: "Saudi Arabia has executed 17 people since the 10th November 2022. This has taken the total number of those executed by the Saudi state to over 140 in 2022 alone. The use of the death penalty is abhorrent wherever it takes place.
"The reality is that Saudi Arabia, whose sovereign wealth fund is the effective owner of Newcastle United, continues to have an atrocious human rights record - in some respects, such as treatment of women, among the worst in the world. This does not reflect the values of our city.
"To hold Newcastle United fans accountable for Saudi Arabia's human rights abuses, as some have sought to do, is to misdirect legitimate anger. Instead we need to campaign for more transparency and accountability in football, and a bigger say for fans and I pledge to keep up that fight as long as I have the privilege to serve the people of Newcastle."
Ms Onwurah added that she also condemns the "brutal executions" and "use of torture" in the country and called on the Government to use their relationship with Saudi Arabia to encourage change.
The statement comes just days ahead of the Newcastle United squad not currently playing at the World Cup in Qatar travelling to Saudi Arabia for a training camp. The Magpies will visit the country's capital Riyadh from December 4 to December 10 and will play Saudi Pro League champions Al-Hilal in a friendly. The side previously visited the country for a similar camp in January of this year.
Eddie Howe said: "The break for the World Cup gives us the opportunity for a mini pre-season ahead of a crucial part of the season, and I'm pleased to have finalised our plans. Our trip to Jeddah in January was pivotal for us last season. It galvanised the group, and the hard work the players put in was rewarded in performances and results on our return.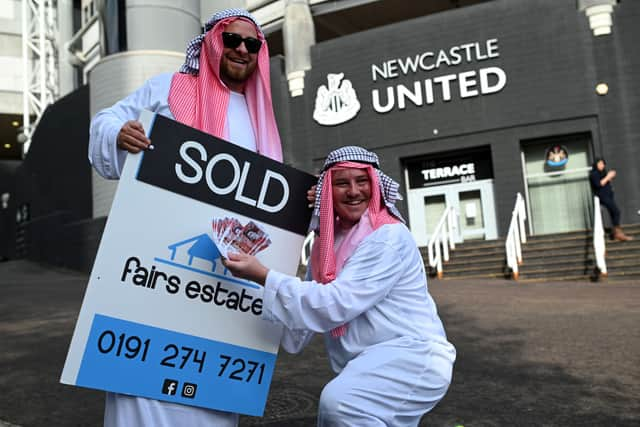 "We will have access to world-class facilities as refurbishments at our own training ground continue, and we look forward to facing Al-Hilal and playing in front of our growing numbers of supporters in the region."
Newcastle United is, of course, 80% owned by the Saudi Public Investment Fund (PIF), which has an estimated wealth of £492 billion. The owners took over the club in October 2021 alongside PCP Capital Partners, and the Reuben Brothers.