The Twitter account, run by balmy Newcastle supporters, has over 21,000 followers that include first-team players and local politicians.
The page regularly shares polls for Geordies to vote in and on Friday flexed their powerful audience by targeting a Tweet shared by the Burger King UK Twitter account.
The fast food chain had asked its followers whether they believed a tomato or a gherkin to be a more important component in a burger.
Not liking either of those answers, the Toon Polls account quoted the Tweet with the answer of 'Nick Pope'.
Wanting a bit of entertainment on a Friday afternoon, Magpies fans rallied behind the nonsensical answer in a bid to get the goalkeeper, who signed from Burnley this summer, noticed by the burger joint.
Fans flooded replies to the Burger King Tweet all sharing the same answer and, before long, Nick Pope was the number one trending topic on the social media app nationwide.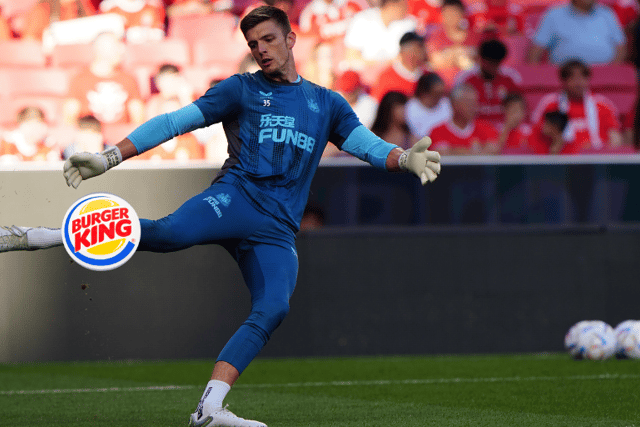 Things then went from crazy to crazier as the Burger King UK Twitter admin acknowledged the frenzy - sending out a simple Tweet.
Shortly after 3 pm, the account wrote 'Nick Pope' in a message that garnered over 3,000 likes and 500 retweets in less than an hour.
One fan joked: "I'm seeing a free whopper if Nick Pope keeps a clean sheet tomorrow."
Another said: "Honestly our fanbase is that big and that fanatical @BurgerKing uses little #NUFC to court advertisement and trends! Massive!"
One fan, fresh from a flight, said in disbelief: "Just got off the plane from a week away to see @ToonPolls has taken over global brand Twitter."
Before long other companies had jumped on the trend on social media - Specsavers, Domino's and Walkers also getting behind the Nick Pope madness.