American businessman Henri Mauriss has been jailed for fraud just under four years after he reportedly made an unsuccessful bid to buy Newcastle United.
Speaking just two months before Staveley and the current United owners successfully concluded their prolonged attempts to take control, a source close to Mauriss gave in insight into his thinking, telling the Mirror: "Henry is still interested in buying and is totally focused about trying to get a deal done. But it won't be played out in public – that's not his style. He has been ­watching ­developments and having discussions with his advisors.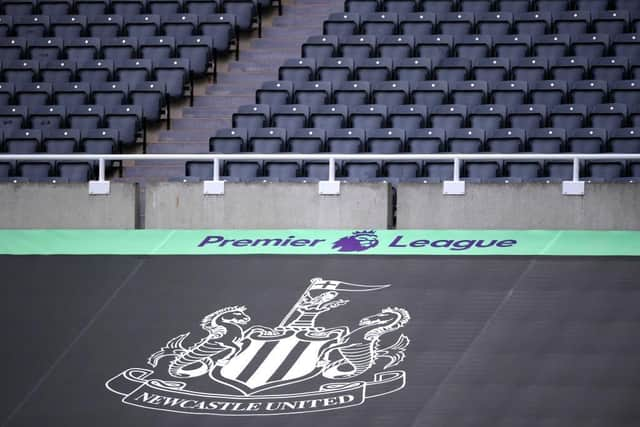 "Mike Ashley and his lawyers are aware of Henry's interest as they had discussions in December. Henry is genuinely interested in buying Newcastle. He's a ­strategist. He's been studying other Premier League clubs and making plans. Let's see."
Mauriss was forced to turn his attentions to another club after he reported bid to takeover at St James Park failed to come to fruition. He agreed a deal to buy Championship club Sheffield United last year after agreeing a £115m deal with Blades owner Prince Abdullah bin Musa'ad bin Abdulaziz Al Saud - but once again no deal was completed.
The Athletic have now reported Mauriss was under FBI investigation throughout his attempts to buy both clubs and has been in jail since July 2022 after being jailed for wire fraud.
Newcastle supporters took to Twitter to give their replies to the news and there was a common them in their thoughts.
MartinJohnson10 said: "It was obvious at the time just by doing a google search. The only 'billionaire' I've ever heard of who left no footprint on google either for himself or his business." Another, JohnNUFC, added: "Stories like this should serve to encourage some fans with unreasonable expectations to be grateful for where we're at compared to where we could have been."
Steve Jackson said: "I can recall finding his modest home and family social media accounts - because I was so intrigued by this. He was clearly not someone with the clout to buy Newcastle United and every fan knew it." Sheffield United supporters made similar claims, with Rob Palmer saying: "So Henry Mauriss is now doing time for fraud turns out the EFL are switched on after all. Lucky, lucky escape for #SUFC".