The planning application was received by Newcastle County Council on January 10 2022.
It outlines its plans for the statue as: "Relocate existing Statue, erection of new plinth and demolition of existing plinth and replace paving."
Where is the Alan Shearer statue currently?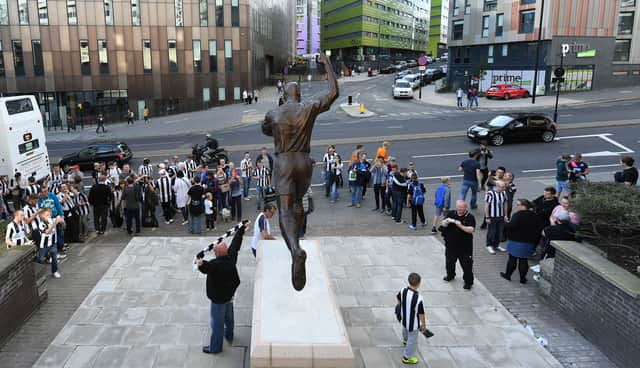 The Alan Shearer statue currently stands on Barrack Road, near the Milburn Stand.
Shearer has stated that it is not currently on the stadium's grounds, quipping that anyone confused why should ask Mike Ashley when asked on Sky Sports a couple of years ago.
The £250,000 brass statue was installed in 2016 and stands at 9ft 6ins tall.
Where will the Alan Shearer statue be moving to?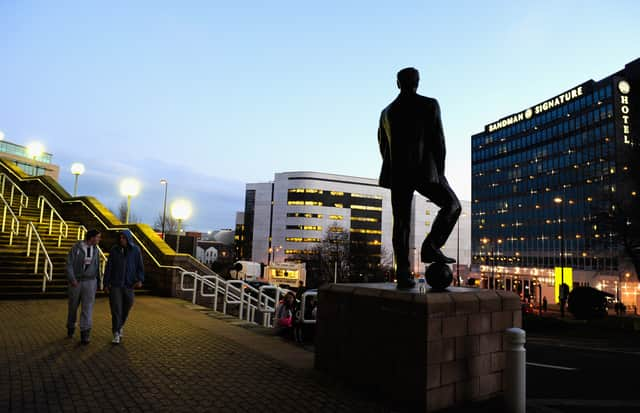 Under new plans, the statue will move from Barrack Road to a more prominent placement in front of the Gallowgate Stand.
In its new position, Shearer's statue will be next to Bobby Robson's statue near Nine Sports Bar & Lounge.
The works will see wayfinder signage to the right to the right of the Robson statue removed and a new plinth built to match the existing edge.
In its proposed new position the statue will look as if it is running towards St. James' Metro station and fans will pass it when climbing the steps of the Gallowgate Stand.
That area of the stadium is a common gathering place for Newcastle fans, such as on takeover day.
What has reaction to the proposed move been like?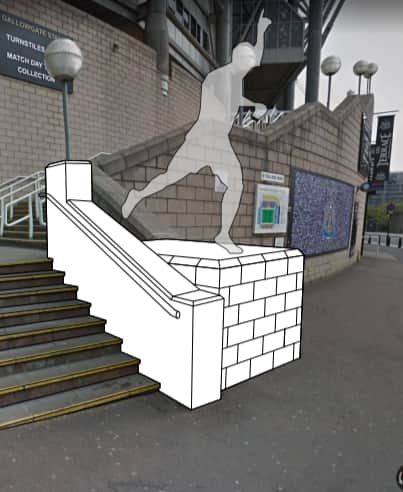 As news of the statue's movement hit social media yesterday, Magpies fans have been reacting to the news.
One Twitter user wrote: "Alan Sheerer must be in the best place possible at the front with Bobbie Robson."
One other said: "Great news another example of our wonderful owners righting the wrongs of the Ashley era which was done out of spite, watching the owners last night was a dream come true love them."
Another joked: "Put him in the 18-yard box."
A decision on the application must be given by March 7 2022.