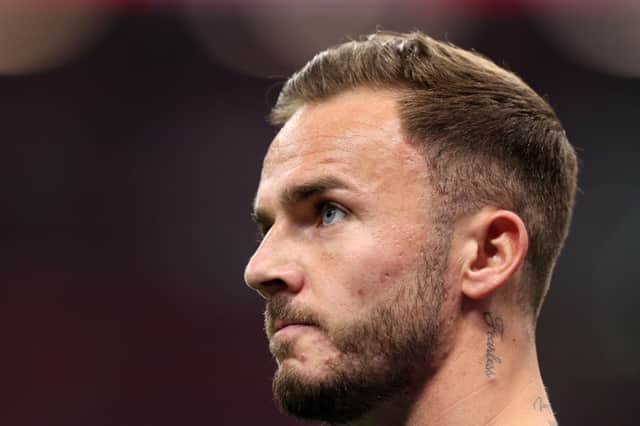 Foxes manager Brendan Rodgers confirmed the midfielder missed the game with the knee injury that ruled him out of the entirity of England's World Cup campaign and admitted he was unsure when the attacking midfielder would return to contention. He said: "It's a different part of his knee. He's had around the back of his knee, and now he's feeling it in the front part of his knee. I need to listen to the experts and the medical people on that, and take it from there."
Footage shown during the game - which was covered by broadcaster Amazon Prime - showed an unhappy Maddison sat on the home bench as his current employers found themselves three goals down against the club many believe will be his next port of call.
That led to a number of Magpies supporters taking to social media to deliver a strong message to the England midfielder.
One supporter - Darren Parsons - brought back the memory of West Bromwich Albion striker Peter Odemwingie being left stranded outside Loftus Road after a deadline day move to Queens Park Rangers failed to reach a successful conclusion.
Joe Halliday also wondered if Maddison may struggle to get into the United side as he tweeted: "James Maddison watching this time thinking where he gets in. Sensational!". That became a common theme as the game wore on, with Ryan Blythe stating: "James Maddison looking depressed on the Leicester dugout, probably wondering how the hell he gets into this Newcastle side when he completes his transfer."
GC believes the Foxes star has an admiration for one current Magpies midfielder, saying: "James Maddison is wearing a Bruno tshirt under his disney fleece... Pass it on #nufc", Ryan Wise stated: "Just send James Maddison home with us lads" and Sam Blakeney added a GIF for extra impact.