Howe & Co left St James' Park a fortnight ago feeling hugely aggrieved after referee Michael Sailsbury ruled out a Magpies opener when Joe Willock collided with goalkeeper Vicente Guiata.
The goal was initially awarded before Salisbury was told by the experienced Lee Mason, based at Stockley Park, to review the decision at the VAR monitor.
Mason failed to display the angle that clearly showed Willock had been pushed into Guiata by Tyrick Mitchell, who netted the own goal, and Salisbury disallowed the goal.
Less than 24 hours after the game, which ended 0-0, the Premier League asked the PGMOL to review the decision, where the referee governing body admitted their error.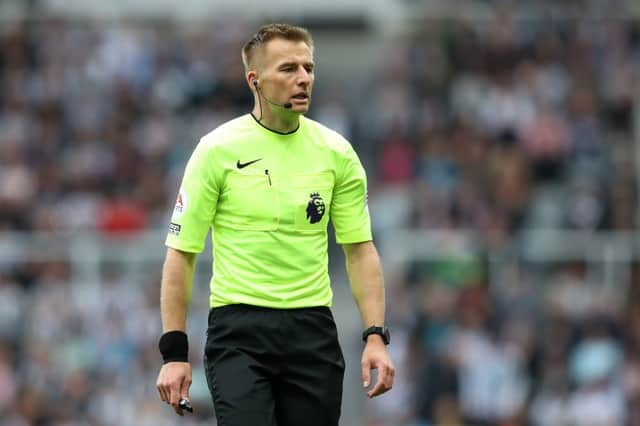 'They came out and admitted it was a clear error'
Newcastle have since been in dialogue with the PGMOL. Howe said: "It's always a difficult one to give you that we assurances that it won't happen again, because they can't, because it's football and there will always be controversy and decisions that you potentially disagree with.
"I think it was good that they came out and admitted it was a clear error. For me, it's a clear and obvious error right from the minute they disallowed the goal, and I only had my eye on it in real time. But I was adamant it was a goal.
"I was hugely disappointed then when I looked back at it and I saw a huge push in Joe's back and how he's affected by that. It was an incredible decision in a negative way for us.
"And yes we had loads of chances in the game and should have won the game ourselves, but we'd created pressure, we scored a legitimate goal and it was taken away from us. That was really cruel."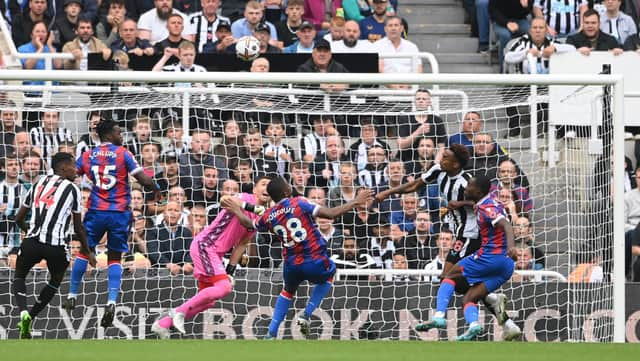 'They have to be balanced'
Howe added: "Well I think the views that the referees see, they have to be balanced. They have to give them all the views they have, especially on such a big call. I don't think the referee saw the view where there was a clear push, which obviously affects the decision-making process.
"But not only that, the referee, when they go to the monitor, has to go with an open mind. He made a decision at that moment, live, so they have a gut feeling.
"He should have recognised that the gut feeling of the referee was right and listened to Lee Mason and the guys in the VAR studio and that's changed his decision to a negative effect."