Newcastle United owners Mehrdad Ghodoussi and Jamie Reuben teased a major TV appearance as they bantered on Twitter on Tuesday evening.
Just before 3:30 pm on Tuesday, popular Sky football programme Soccer AM sent out an appeal for Newcastle United fans to get involved with this weekend's show.
A message on Twitter called on the Magpies fanbase and asked for supporters to "get involved in some volleys" on Saturday.
The appeal proved popular with Newcastle supporters who tagged one another in the replies and amongst them were the most notorious fans of all.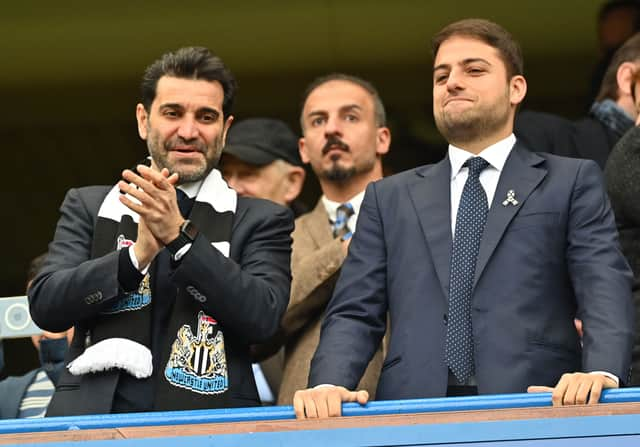 That is, of course, Mehrdad Ghodoussi and Jamie Reuben who took part in what is fast becoming trademark jibes at one another in the replies.
Ghodoussi kicked it all off, tagging Reuben and asking "you up for it?". It didn't take long for his co-owner to reply with the affirmative, but admitted he didn't want to "embarrass" his business colleague. To that, referencing a kickabout on the St. James' Park pitch earlier this year, Ghodoussi replied: "Are you still fantasising about that nutmeg?"
No doubt Sky would welcome such high-profile guests on Soccer AM this weekend, but whether or not the two co-owners follow through on their teasing of an appearance remains to be seen. It would certainly be quite the surprise.
Reacting to the exchange on social media, one Newcastle fan wrote: "You've got to follow through now. You can't tease and back out."
Another said: "This would be epic lads. You have to do it."
Others wrote "Room for one more gents?" and "This would be class".