Newcastle United 'set' Allan Saint-Maximin price tag amid emotionally-charged social post
Allan Saint-Maximin's social media activity has sparked debate among Newcastle United fans, with many suspecting the Frenchman has issued a goodbye message.
Watch more of our videos on Shots!
and live on Freeview channel 276
Visit Shots! now
The 26-year-old has frequently been subjected to transfer speculation since moving to St James' Park from Nice in 2019 and this summer won't be any different on the back of a frustrating campaign, where he was restricted to just 12 Premier League starts.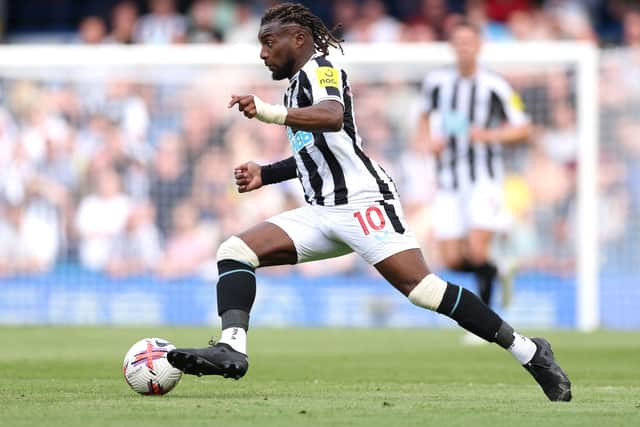 In a lengthy statement via Instagram, Saint-Maximin reflected on "one of the most difficult years emotionally", which has left fans wondering if this is indeed a farewell message.
It's also got fans talking about whether Champions League semi-finalists Milan could step up tentative interest from January. Back then it was suggested Newcastle were looking for upward of £26million for the player. That fee was thought to be closer to £40million the summer previous.
Saint-Maximin is contracted to Newcastle until the summer of 2026.
'He's such an important player for us'
When pushed on the player's future, head coach Eddie Howe gave his thoughts on Saint-Maximin after the club's season-ending 1-1 draw against Chelsea at Stamford Bridge in May.
He said: "That (his future) will be dictated by Maxi himself.
"He has so much ability, and he's such an important player for us when he's at his very best, fitness-wise. He's unique, there's no one like him in the Premier League.
"You saw he's a huge transitional threat today, his end product was there, so really pleased. We just hope he comes back really fit, and ready to do well in what is a massive season for him personally."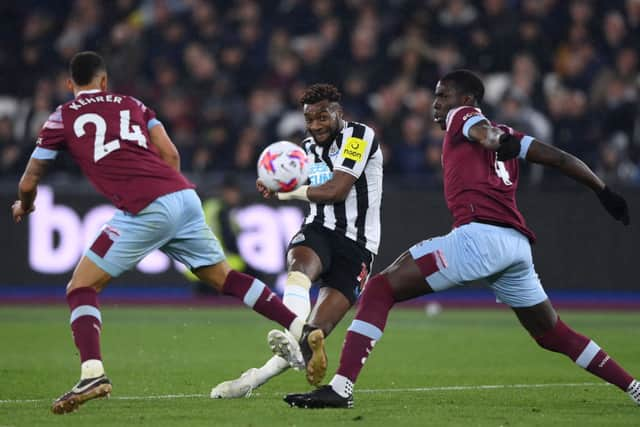 Allan Saint-Maximin's message in full
"When I joined @nufc in 2019, nobody understood my choice.
"I always believed in this club, as soon as I step onto the pitch, the fans directly adopted me. 🖤🤍
"Since then there has been highs and lows, when we were in the relegation zone, but I always believed in the team and trusted the project even if it was hard to stay in the PL, I knew that the club deserved much better and we had to prove it 🤝 I gave everything on the pitch to keep the team at the highest level. I am grateful that some people remember that.
"When the club has been bought by the new owners, the fans finally got what they deserved!
"I want really want to thank all of my best supporters for supporting & believing in me, it's because of you that I wake up everyday more determined than ever 🫶🏾 but even the people that criticize when it's fair, because sometimes the negative is beneficial to get up 🚀
"I always tried my best to help the club in the best way possible, even by playing injured…
"This year has been one of the most difficult year emotionally, you are not able to know that as I keep personal things for myself, but I lost some really important people, and that is nothing compared to all the things that happened in my life this year… But I always tried to be present on the pitch and give everything. I am so proud of the team and that we achieved the 🆑.
"I am now entering a turning point in my career and I will give everything until the end to achieve my dreams 🦾
"It's often said that human beings forget quickly, but me I won't be able to forget everyone that love me for who I am and believe in me in difficult moments, it's in these hard situations that we see the real supporters. Thanks to everyone for the support, whatever happens, I will always give everything when I have the chance to step onto the pitch.
"Thanks God for everything ✝️ 🕊️"
Get the latest Newcastle United headlines with our free football newsletter! Follow the action from St James' Park and beyond as we bring the sport news to you. Visit our website here to sign up.