Newcastle United St James' Park expansion update: What Darren Eales & Merhdad Ghodoussi have said
The subject of expanding St James Park is back on the agenda once again.
Watch more of our videos on Shots!
and live on Freeview channel 276
Visit Shots! now
The sold out signs are going up quicker than ever at Newcastle United as Magpies supporters get behind their side in their pursuit of league and cup success.
Talk of a return to European competition is now filling the air on Tyneside as Eddie Howe's side battle for a place in next season's Champions League. United will head into Saturday evening's visit to Crystal Palace sat firmly in the top four and an exciting final three months to the league season lies in wait. The excitement has spilled over into cup competition as the Magpies have embarked on an all-too-rare venture into the latter stages of the Carabao Cup as they prepare to head to Southampton in the first leg of the semi-final tie next week.
There is some disappointment, with increased demand meaning supporters miss out on tickets and have to watch on from afar. Meeting this demand is not easy with St James Park's location putting limitations on expansion, but ensuring the club explores every avenue for an increased capacity is very much on the on the agenda for the United hierarchy.
Some have suggested a move away from the historic site is a possibility, with Gosforth Park, Northumberland Park and the current Utilita Arena site mentioned as possible locations for a new stadium. But in reality, key figures with the club have suggested remaining at St James Park and considering ways to expand is the main focus of the United owners.
The iPaper has now revealed plans to extend the famous old ground are 'at a preliminary stage' with a number of issues with the site being taken into consideration. Hemmed in by listed buildings behind the East Stand and with a Metro Station built close to the foundations of the Gallowgate End, expansion will be far from a simple matter - but that does not mean the United hierarchy are unwilling to discuss the situation, as quotes from key individuals in the recent past has suggested.
'It's an amazing location'
Speaking to local reporters regarding a possible expansion earlier this season, Magpies chief executive officer Darren Eales said: "It's one of the areas we're looking at. It's a champagne problem because we're sold out and it's not a situation like the past when you're almost giving away season tickets to fill the stadium.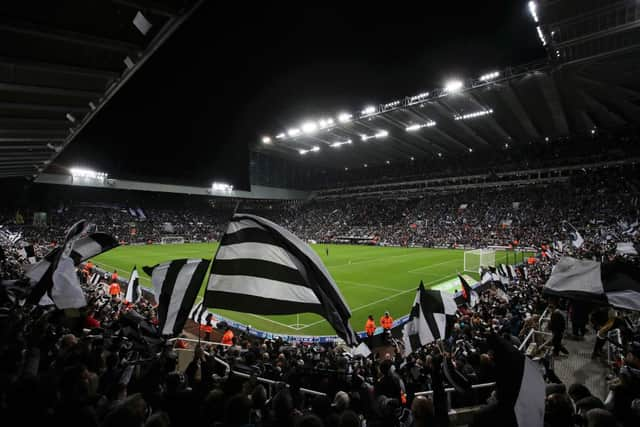 "It's an amazing location. I love the fact we're here in the city with 108 pubs within half a mile. It's the best ground to come to for away supporters in my view because of its location and atmosphere. The reality is, we are in a situation where we are limited in capacity. We'll obviously be looking at if there are ways we can flex that and that's one of the things we will be looking at over time."
Ghodoussi capacity target
United co-owner Mehrdad Ghodoussi has consistently hailed the atmosphere created by United supporters ever since the prolonged PIF-led takeover of the club was completed last October. Without doubt expansion beyond the current 52,405 capacity is required as the club's owners look to deliver on their ambitious plans on and off the pitch.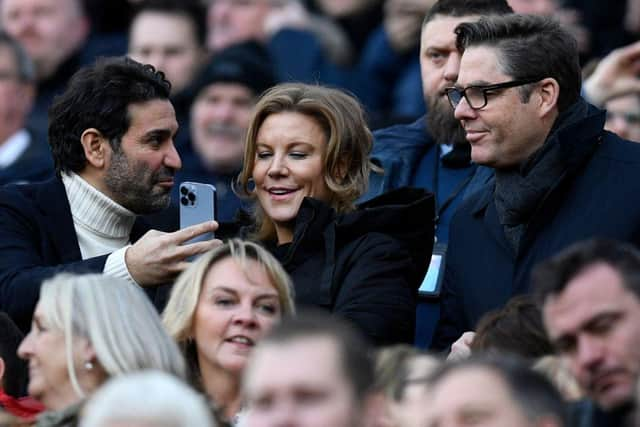 He said: "We'll definitely look at expanding it. We're working with the city and council to see what we can do. There are a lot of things that need to happen first, but that's the way forward. If we can get it to 60 or 65,000, amazing, and we'll look at every possibility. Are we going to build a new stadium? No. It would be like tearing your soul out. We have to obviously do that through the lens of the supporters"
"The fan engagement was particularly eye-opening to me"
One of the most controversial moves of the former owner was to 'rename' St James Park in a bid to 'showcase' stadium sponsorship to potential partners. The backlash was understandably both fierce and immediate and the rightful name was returned to United's traditional home within months. However, with the Magpies hierarchy now contending with Financial Fair Play regulations, selling the naming rights to St James Park is one way of raising additional revenue. Unlike the previous ill-fated attempt of just over a decade ago, supporters will be consulted over any possible move.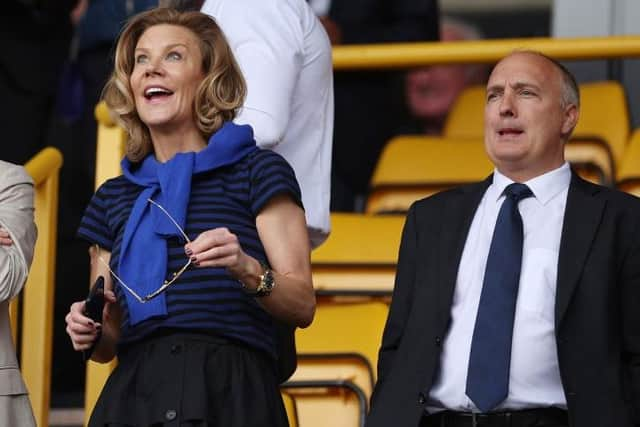 Eales said: "First, what happens on the pitch is what people care about. Second was about fan engagement and third was being in the heart of the community because we were a brand new team starting up. The reality was, every decision we made to build the club was through the lens of those three.
"The fan engagement was particularly eye-opening to me because we couldn't rely on a family of supporters, or a stadium with a massive waiting list. It's not that you took the fans for granted, it just wasn't necessarily a hindrance. When we were in America, we were building and making decisions through fan engagement. We weren't doing it to think 'OK, how can we have 52,000 average crowds or 'how can we bringing in more commercial revenues that a lot of clubs in Serie A clubs in Italy'.
"That wasn't the process, the process was what made sense from the fans from experience. And what you find is you're able to bring in the revenue because you've done those things. As we think about our opportunities to work with partners, we have to obviously do that through the lens of the supporters by engaging and communicating with them."