Southampton star Ward-Prowse is one of several players to be linked with the Magpies in recent months. According to Football Transfers, the 28-year-old is worth around £35million.
But Bridges, who once wore the colours of Sunderland, Newcastle and Leeds United, believes United's recruitment team will be aiming for a higher calibre of player now they're back in Europe.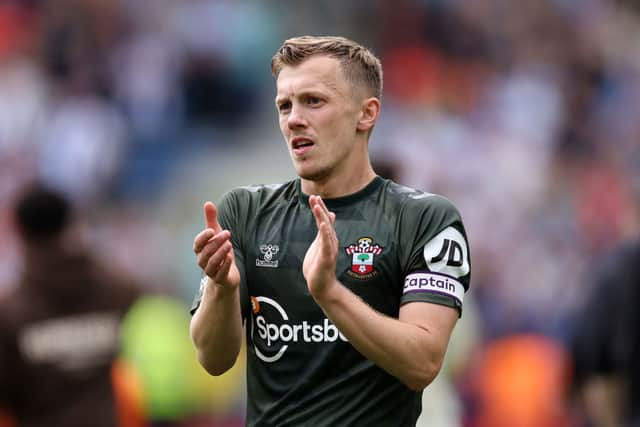 The 44-year-old namechecked Inter Milan's Marcelo Brozovic, Juventus' Dusan Vlahovic and James Maddison of Leicester City.
"I was looking at the game a few weeks back when they played Southampton, and to think a player like Ward-Prowse was on the radar for Newcastle United, it would be an easy target to go and get someone like him now Southampton are going down. He's off the shopping list now, there's no chance.
"You're talking about people like Brozovic, people at Juventus like Vlahovic with the points deduction that they've just had. There's players available who will want to come and play, and it'll be an easier move to get a black-and-white shirt from Juve to Newcastle.
"Your clientele list has gone through the roof, and I remember thinking about being at Leeds United when we signed Rio Ferdinand when we got into the Champions League. That was an incredible move that blindsided all of the players that were here.
"It's going to be a very, very interesting summer and there's going to be some very big names. The names I keep hearing are Maddison, and Brozovic is another big name that is being bounded about as well."
Get the latest Newcastle United headlines with our free football newsletter! Follow the action from St James' Park and beyond as we bring the sport news to you. Visit our website here to sign up.