'Pathetic' - the reaction as LNER cuts booze from Newcastle United Carabao Cup final trains
Newcastle United fans will not be able to celebrate or commiserate the Carabao Cup final with alcohol on LNER trains this Sunday evening.
Watch more of our videos on Shots!
and live on Freeview channel 276
Visit Shots! now
Newcastle United fans travelling back to the North East after the Carabao Cup final on Sunday will have to finish their booze before boarding LNER trains as operators introduce a rule change "made to deter any preventable antisocial behaviour".
In a statement shared online on Tuesday evening, LNER released further details ahead of travel to and from Wembley Stadium this weekend. There are more than 11,500 people booked from Newcastle, Durham and Darlington to London King's Cross as Newcastle United play in their first cup final since 1999.
In a series of warnings, LNER advised customers that if the final goes into extra time and penalties, trains will not wait around for fans in London. As well as that, services back to Newcastle on Sunday night would operate a strict alcohol-free rule.
Dry trains to run back to Newcastle from London after Carabao Cup final
A statement read: "The Carabao Cup Final between Newcastle United and Manchester United is being held at Wembley Stadium at 16:30 on Sunday 26 February and our trains are expected to be very busy.
"Unfortunately, some of our trains already have no seat reservations available, between Newcastle and London King's Cross for that day with no further reservations available.
"Additionally, any service departing London King's Cross and calling at Newcastle after 19:30 on Sunday 26 February will be an alcohol-free service. This restriction is in place from London King's Cross and applies to customers joining at any intermediate station calling points.
"We recommend that you plan ahead. If your ticket does not have a seat reservation, you can make one by visiting LNER.co.uk/Reserve or travel at a quieter time so you can secure one for a more comfortable journey.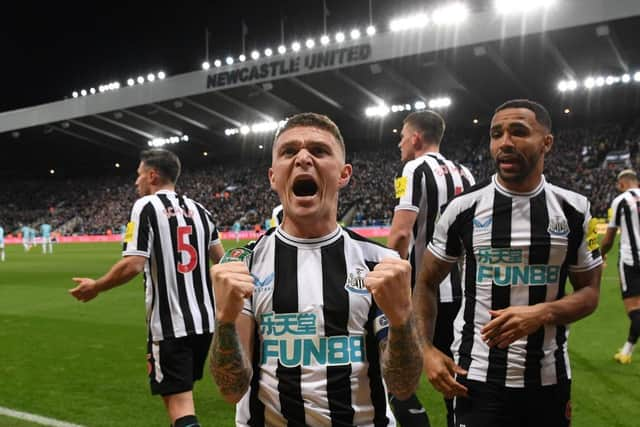 "If you're travelling for the football, enjoy the match and best of luck! Please bear in mind not everyone travelling on your train will be going to the football, so please be kind to our staff who are here to help and please be considerate of our other customers travelling."
"Are you a mackem, Cameron?" asks one Newcastle United fan
The news prompted a mixed response online with some customers thanking LNER for a "good, sensible idea" whilst others, many Newcastle fans, blasted the "pathetic" announcement.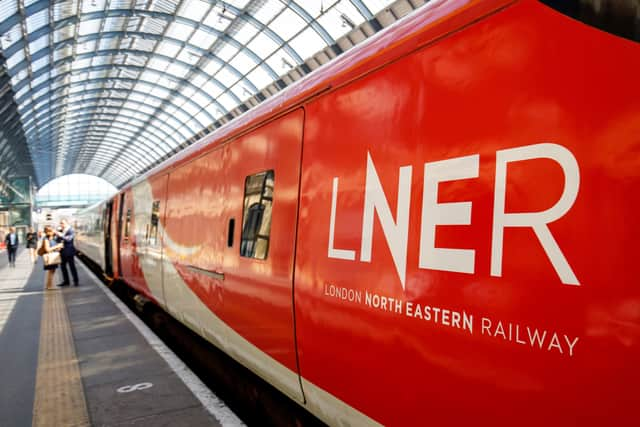 One user said: "Like many, I feel this is poor judgement, in spite of the explanation. Dry trains aren't enforced in many other scenarios, e.g. race day attendees in York etc. Picking an #NUFC cup final day to enforce draconian measures is a shame, and wrong in my opinion."
Another wrote: "Football fans being punished for being football fans."
A number of Twitter users send joking messages of "good luck with that" whilst others suggested naughty rule-breaking hacks such as filling soft drinks with booze.
Others engaged in comedic exchanges with the LNER Customer Service staff. One fan joked: "Are you a mackem, Cameron?"
LNER staff member Cameron replied: "Born and raised in Newcastle. I want NUFC to win just as much as anyone, but we have to consider passengers not travelling for football and ensuring they get to their destination safely and feel safe too."
Why can no extra LNER trains run on Sunday?
Mr Horne replied: "We recognise this match - the first time Newcastle have been in a cup final since 1999 - is a hugely important occasion for fans and we will be operating as many services as possible; carrying many thousands of supporters.
"On Saturday 25 February and the morning of Sunday 26 February, there are more than 11,500 LNER customers booked from Newcastle, Durham and Darlington to London King's Cross - around a third of Newcastle United's ticket allocation. These tickets have been available to purchase since Thursday 5 January.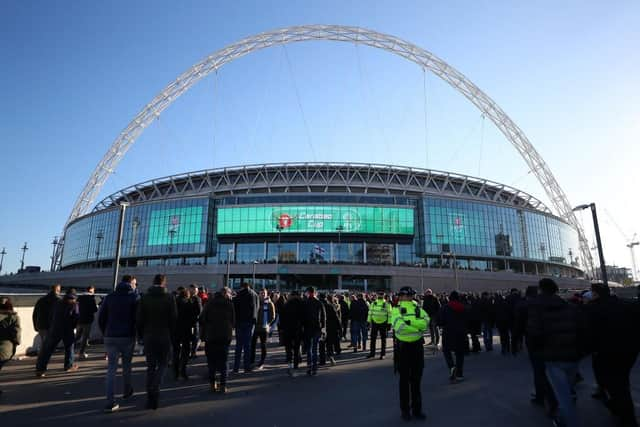 "Following Newcastle's victory over Southampton in the semi-final there has been even higher demand for our Newcastle / London King's Cross services, as fans make their travel arrangements for the final.
"LNER continues to see an incredibly strong return to rail following the pandemic with customer numbers exceeding pre-pandemic levels - helped in part by running a full timetable since February 20222 - We were one of the first operators to do so. However, this means that we do not have additional trains available to operate between Newcastle and London King's Cross.
"As you will be aware, the tremendous demand for LENR services has been evident for some time and is one of the many reasons why we had hoped to see a timetable uplift introduced soon. The timetable uplift, planned to come in May 2022, would have seen a 50% increase in the number of trains running between Newcastle and London.
"Such proposals would have a hugely positive impact on your constituents, not only in their everyday lives but particularly at times of significantly increased demand, such as the Carabao Cup Final or Great North Run weekends.
"Unfortunately, the uplift has been delayed. LNER would still very much like to see the new timetable uplift come into play; to support the thousands of Newcastle customers, and to boost the environmental impact and economic impact LNER makes to the North East of England, currently around £698 million a year."