Former Arsenal left-back Nigel Winterburn has told his former club to keep hold of Kieran Tierney amid competition for places.
The Scotland international is tipped to leave the Gunners at the end of the Premier League campaign after losing his place to summer signing Oleksandr Zinchenko.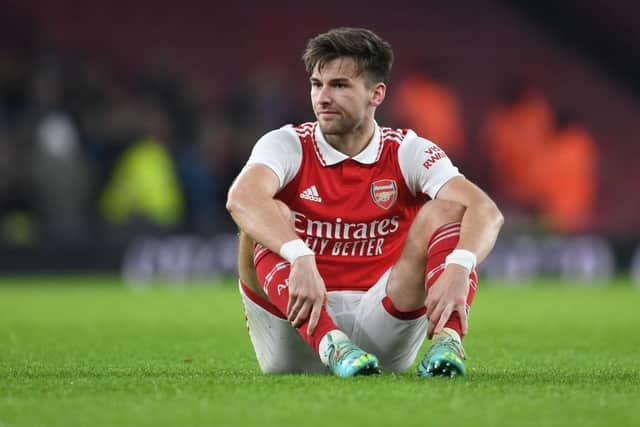 Newcastle have already registered their interest in the 25-year-old. It was even reported by The Times' Gary Jacob last week that the player was expected to move to St James' Park this summer.
An offer of around £30million could reportedly convince the Gunners to sell but Warburton has told Mikel Arteta to reconsider.
Asked if he saw a future for Tierney in North London, Warburton told OLBG, "I hope so, but it depends on the player and the amount of game time he's going to get. I would imagine he'd be more involved with the Champions League, but is that enough for him?
"What does he want to do and what does the manager think of him, these are the questions you've got to ask.
"He's an out-and-out left-back; he isn't like Zinchenko and in my eyes he's stronger defensively, but Zinchenko is better at controlling games that Arsenal are on top of.
"That's the conundrum you have, but if you're trying to build a squad that's going to challenge for competitions then you need players like Tierney and Zinchenko going against each other for a spot.
"It's not good feeling like Arsenal can let Tierney go and bring in somebody who is simply going to be back up.
"Zinchenko would know that he's going to play every game even if his form drops because someone has been brought in simply as cover. That's not what you need when you're in a team challenging for the title, trophies or even top four.
"If your form drops, then you're out and the guy taking your spot has the right to keep it until their form drops.
"That's the competition I think you now need at the very top, so in an ideal world Tierney needs to stay at Arsenal, but I think it'll be down to the player and what he wants because he'll certainly have suiters if he wants to leave."