The Magpies are already up and running in their league campaign, defeating Nottingham Forest at home last weekend.
In some ways, the Magpies couldn't have had a worse weekend to make the trip South, with a heatwave currently in place in the UK.
Brighton is set to have temperatures of more than 30 degrees on Saturday, and it won't be the only Premier League clash played in such heat.
For that reason, the Premier League have decided to reintroduce drinks breaks for this weekend's fixtures.
With an amber alert in place for the South of England, drinks breaks will be called after 30 minutes in each half of this weekend's fixtures.
In leagues such as La Liga, drinks breaks are only used in the summer months, with breaks lasting two minutes.
Though, the breaks have come in for criticism, with some feeling they break up play too much, disrupting momentum and giving teams an extra chance to reset.
Referees have also been criticised for allowing breaks to run for too long, with some extending past the two minutes mark.
But particularly in the UK, where many players are not used to playing in very high temperatures, safety is the most important aspect.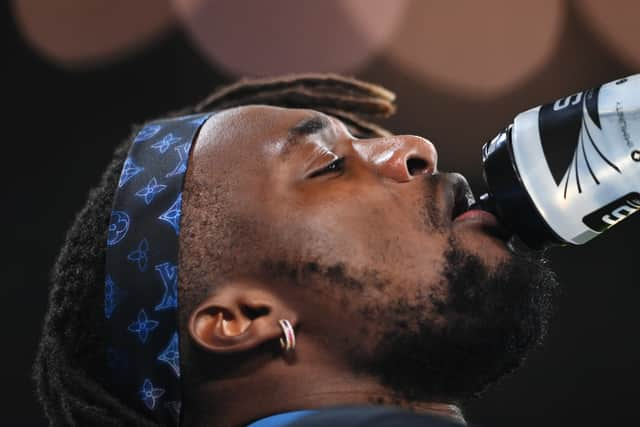 It's for that reason the Premier League have reintroduced drinks breaks, though, only temporarily.
The breaks have only been confirmed for the upcoming weekend, with no news on whether they will extend into late August.
The Premier League are likely to take the issue on a game by game basis based on weather forecasts across England.
But we do know Newcastle will have drinks breaks during their clash with Brighton at the Amex Stadium this weekend.