Premier League midweek matches during Ramadan could include pauses to allow players to break their fast. The holy period, which is the ninth month in the Islamic calendar, starts today (Wednesday, March 22) and ends on the evening of Friday, April 21.
Several Muslim players will refrain from eating and drinking during daylight hours. And according to Sky Sports News, referees across the Premier League and EFL have been asked to pause night games to allow those involved to consume liquids, energy gels, or supplements.
In guidance issued by refereeing bodies, match officials have been encouraged to identify any players ahead of kick-off who may need to break their fast, and where possible to agree a minute in the game for that to happen.
A number of top-flight matches are set to be impacted, including Newcastle United's trip to West Ham United on Wednesday, April 5. Said Benrahma, Kurt Zouma and Nayef Aguerd are all of Muslim heritage.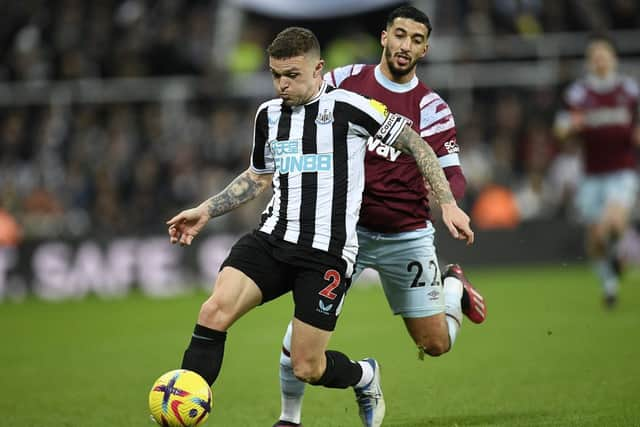 In recent seasons, Premier League matches have been halted to allow those observing Ramadan to break their fast. Benrahma did that against Burnley in May 2021. And during the same campaign, Leicester City versus Crystal Palace was paused for Wesley Fofana and Cheikhou Kouyate.
After the game, Fofana, now at Chelsea, thanked Palace goalkeeper Vicente Guiata for delaying his goal kick and said "that's what makes football wonderful." Meanwhile, Southampton's match at Turf Moor last year was paused as Mohamed Elyounoussi and Yan Valery refuelled.
The Premier League's stance had previously been to allow games to be paused if a team puts in a request, but a much clearer message has been issued this time around. Others players expected to fast are Liverpool's Mohamed Salah and Manchester City's Riyad Mahrez.
Get the latest Newcastle United headlines with our free football newsletter! Follow the action from St James' Park and beyond as we bring the sport news to you. Visit our website here to sign up.