Football-loving rockers The Amazons are preparing for a return to Newcastle next month following the release of their third studio album.
Lead singer Matt Thomson speaks to NewcastleWorld about his longstanding links to the North East and evaluates how Newcastle United stars Andy Carroll and Jeff Hendrick are getting on at the Select Car Leasing Stadium.
The Amazons play Boiler Shop in Newcastle on Monday, October 17 and tickets are available here.
Q: Hi Matt, thanks for joining us. The band have just put out the brilliant How Will I Know If Heaven Will Find Me? - how was release week?
A: Busy. Extremely busy and I wouldn't have it any other way. We're just thankful and grateful to have the opportunity to come and play intimate shows in record stores - support record stores and get people in.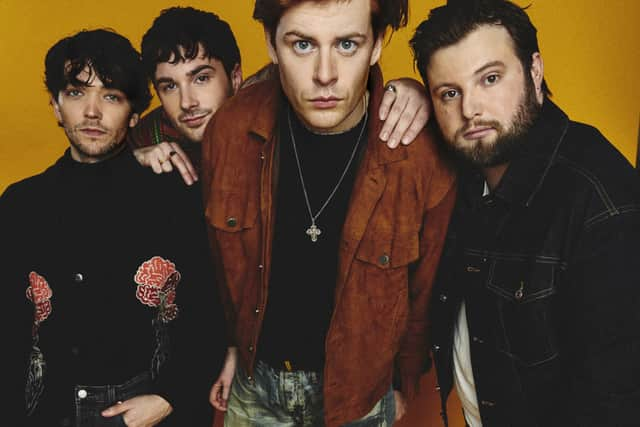 On a personal level, to see people and play to them - it's been one of my highlights of the year to meet everyone that has been buying the records, people we've known since the band has been around and thank them for their support. Also to meet new people and forge new connections and stuff with people we will hopefully see in the future.
Maggie Rogers said this recently, where it's really strange to just release a record but there be no human element to it. You feel like you're just throwing it into a big old bottomless well, without that instant feedback. We've been so lucky to have that and feel we're putting out a tangible thing as we're actually signing the records people just bought.
Q: For fans of The Amazons, what do you want them to know when they sit down to listen to the new record?
A: I think it's come from a really genuine place. Sonically, it's born out of a desire to create a soundtrack for when lockdown was over. There were some amazing records put out around lockdown that were very introspective and matched the mood of our daily life being at home confined between four walls. We wanted to do the opposite, push back against it.
From a lyrical point of view, I'd never had a subject like this to explore over so many songs. 'How Will I Know?', 'Northern Star' and 'I'm Not Ready' are a way of me expressing myself when I was separated from my girlfriend in a long-distance relationship - seven months was the longest we went.
It was not only a means to express myself but a way of getting a little bit more control in my life between travel bans and Covid that are out of my control. What I did have was a guitar and my band and we can try and make sense of it all.
What's important for the fans to know is a lot of these songs weren't written to be Amazons songs, they were just written to be shared with my girlfriend - 'Northern Star' being a prime example. That isn't typically what you'd call an Amazons song and it was just by her encouragement to share it with the guys that it did become that and that's how we progressed our sound and tried new things.
Q: You've played a number of gigs in Newcastle before - most recently at the O2 Academy and before that at Riverside. What are your memories of coming to Tyneside?
A: Some of the first shows we played up were in the North East at Tynemouth. From our experience, the Geordies are the most joyful and resilient people in the country. That belief is reinforced every time we go up there, we always have great shows and are really excited to play Boiler Shop.
My dad is from Stanley, County Durham so I spent a lot of time in the North East up until I was in my mid-teens. I always have a lot of memories to draw from when I come up and I look back on them really fondly. I love coming up on a personal level - Newcastle is a wonderful city.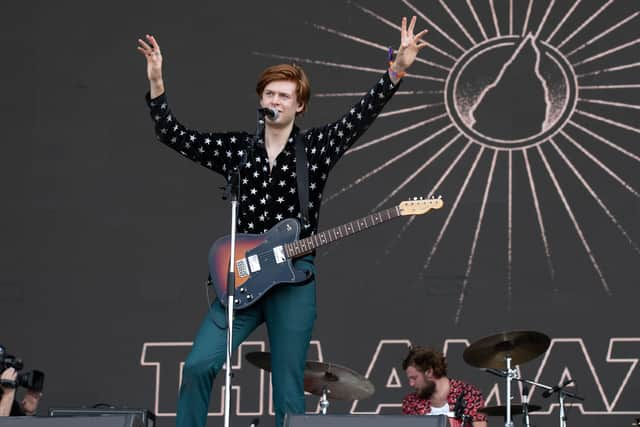 My first team was Newcastle United through my family and I have one of the Brown Ale shirts from back in the days - Alan Shearer was my favourite player, also Gary Speed, Nobby Solano and Shay Given. That said, I am Reading born and bred and once you start going to the games down here you can't help it.
Q: You're a Reading fan now, but that doesn't mean the connections with Newcastle have ended. Geordie giant Andy Carroll spent a loan spell with Reading last year - what was your opinion on that?
A: It was short and sweet. The resounding review of his time there was we wanted to keep him. He got into a really great groove, he was clearly the profile of player that we needed.
The way he plays football is something Reading fans really respond to. Holding the ball up, we've had a great history of those players - even if not at the same physical stature as him. Shane Long for example, that was his whole game holding it up and scoring goals too.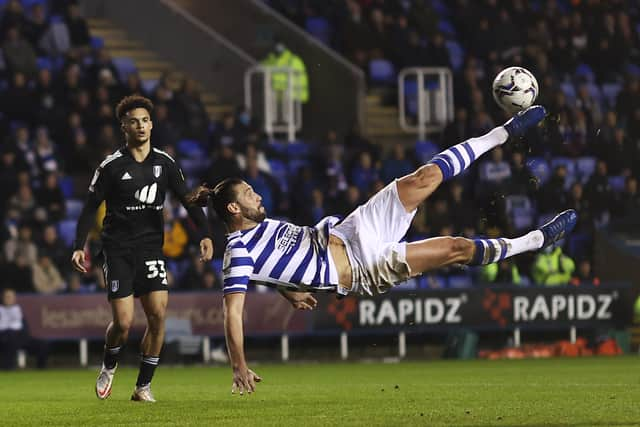 Q: And how about that infamous match where Carroll saw two screamers disallowed against Fulham?
A: The thing with Andy Carroll is he has a little bit of an unfortunate reputation that isn't his fault, and for him to be coming up with the goods and scoring the goals was kind of against the script. The whole disallowed thing became a back-down-to-earth moment when we couldn't have everything.
Q: This season you have Jeff Hendrick on loan from The Magpies. How have his performances been so far?
A: Jeff Hendrick was one of our bright sparks when we saw Reading play for the first time this season. I don't know if we're going to get that many assists out of him, but he's a great player to transition into attack, that was his role. A Berkshire Pirlo!